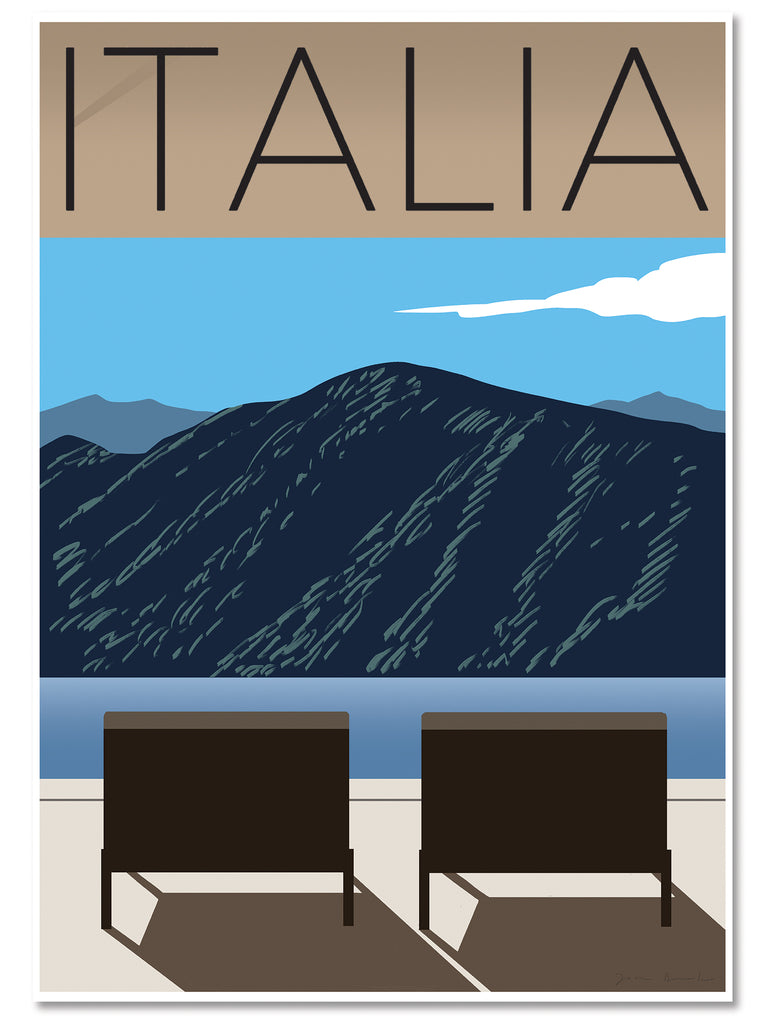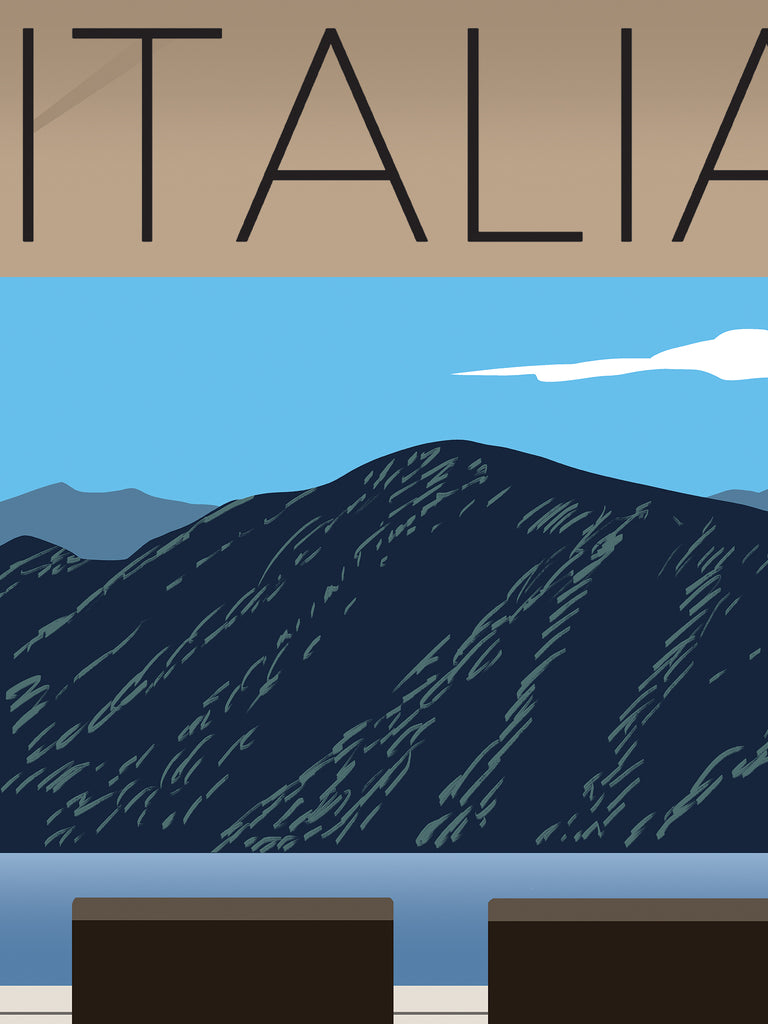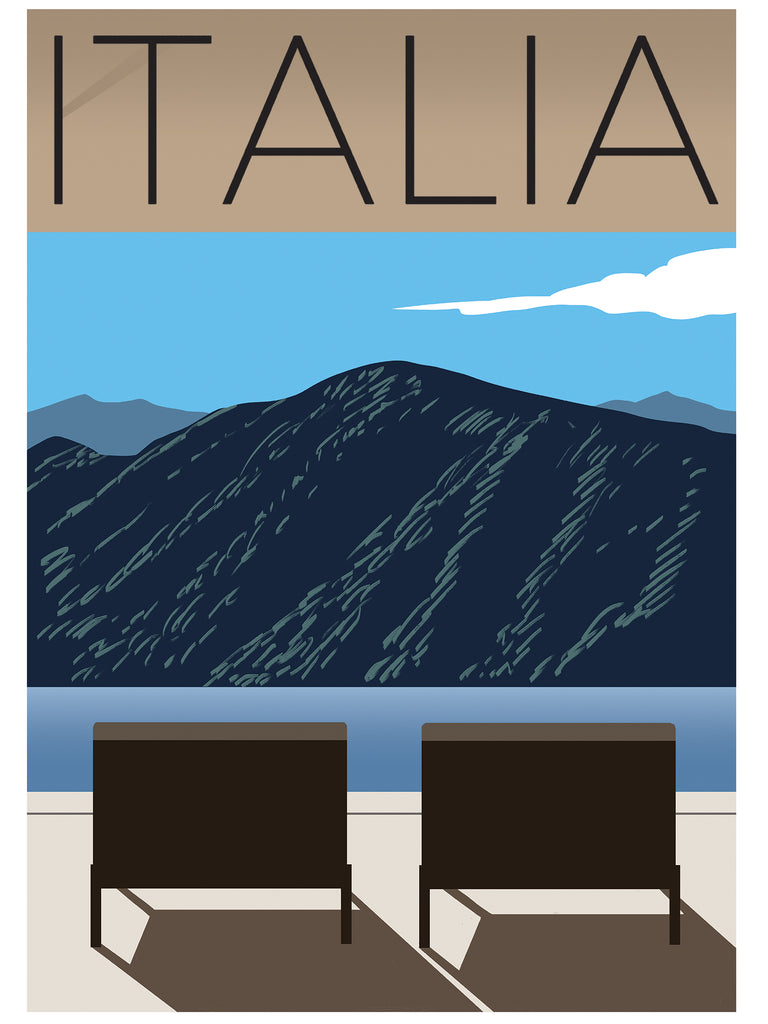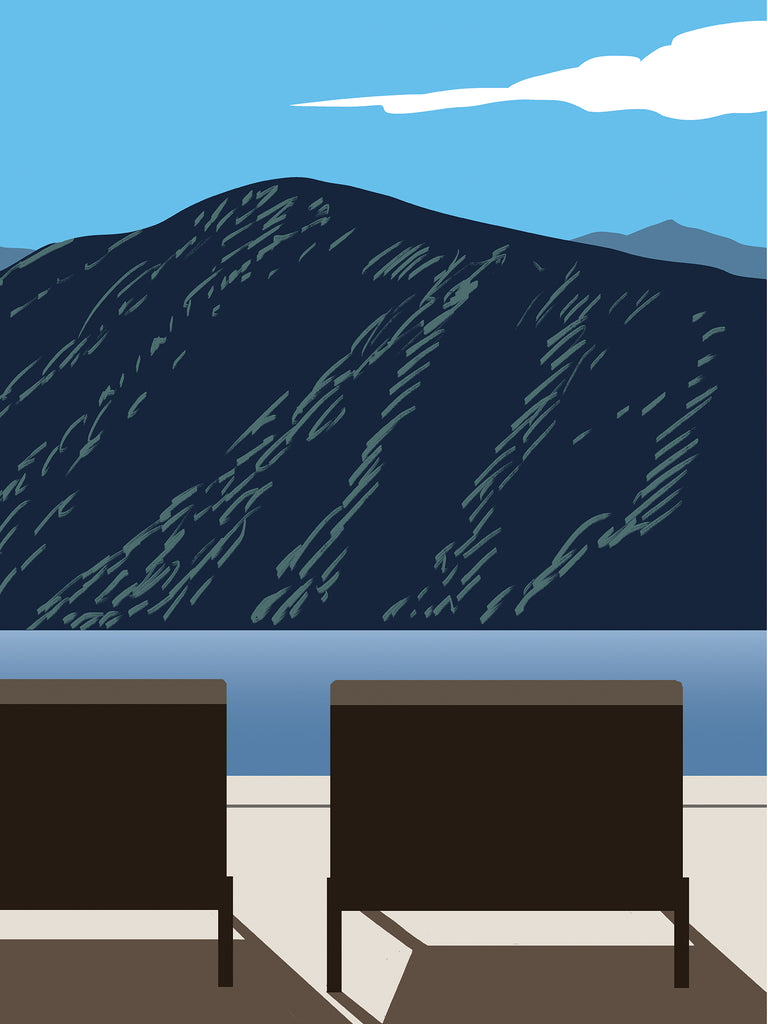 ITALIAN MOUNTAINS
A terrace high up in the Italian Alps is the setting for this abstracted scene of reflection and calm.  
A thin white border has been included in the style of vintage travel posters.  
This improves handling and ensures your signed print  can be viewed in full when mounted or framed.
Limited edition print on 308 gsm Innova FP white matt paper.
Available in three sizes:
A0  ( 84.1 x 118.9 cm )
A1   ( 59.4 x 84.1 cm) 
A2   ( 59.4 x 42 cm ) 
Sent unframed,usually within 5 business days.
Edition of 25 in each size.
Signed

2022
See all La Dolce Vita