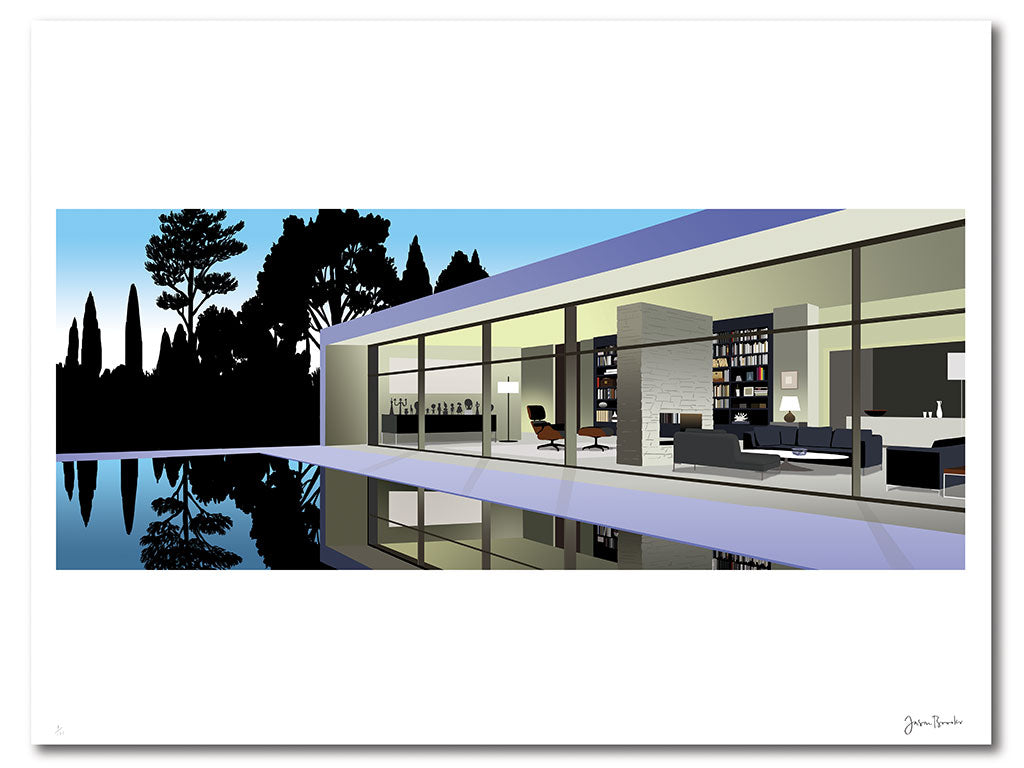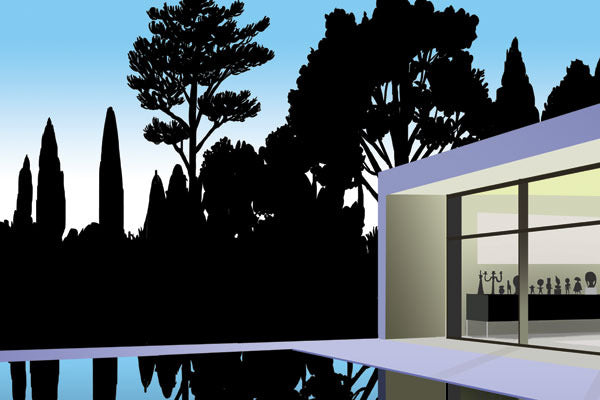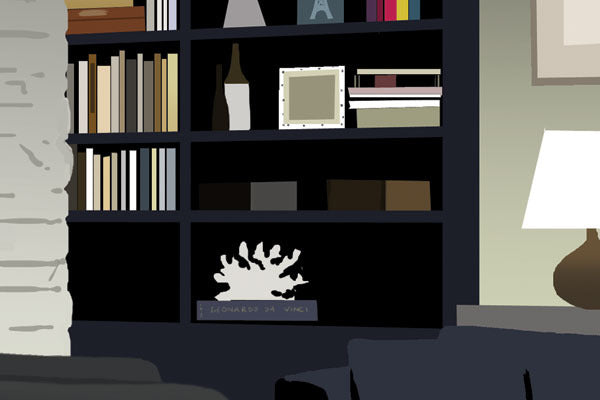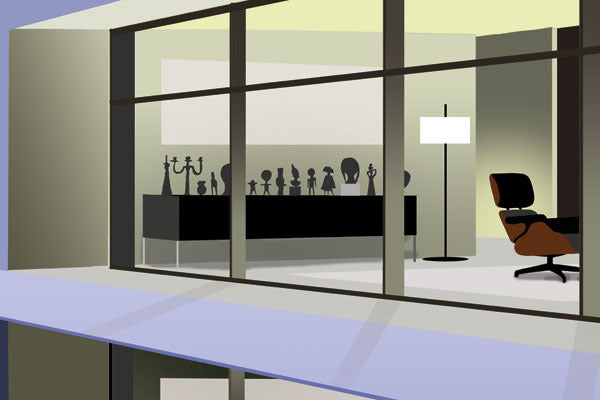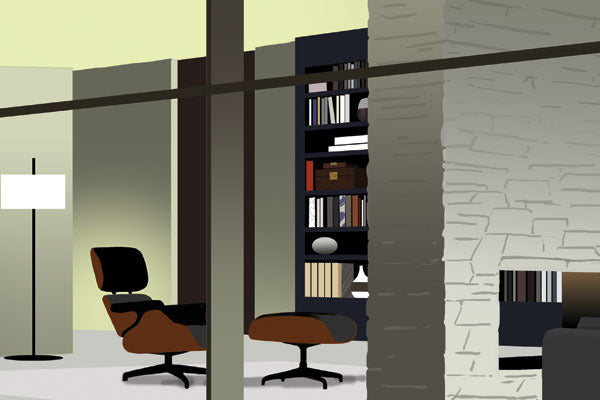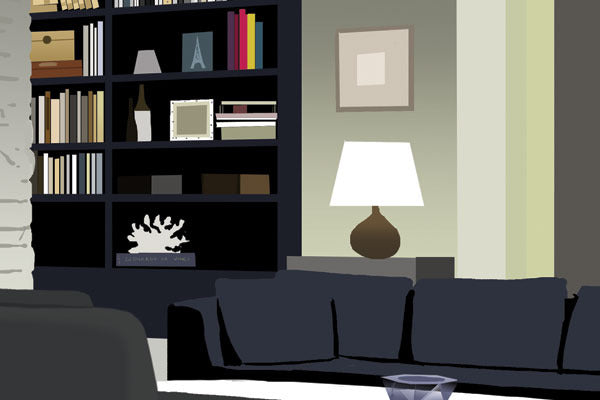 L'Empire des Lumieres
A mysterious modernist building sits empty among the trees at twilight.
Oblique references include Magritte's famous painting, hence the title, the decor of Freud's consulting room,Leonardo's annunciation and Edward Hopper's 'Nighthawks'.
Limited edition print on 308 gsm Innova FP white matt paper.
Available in three sizes: A1 (594x841mm) A2 (420x594mm) and A3 (420x296mm)
Edition of 100 in each size.
Signed.
See all La Dolce Vita