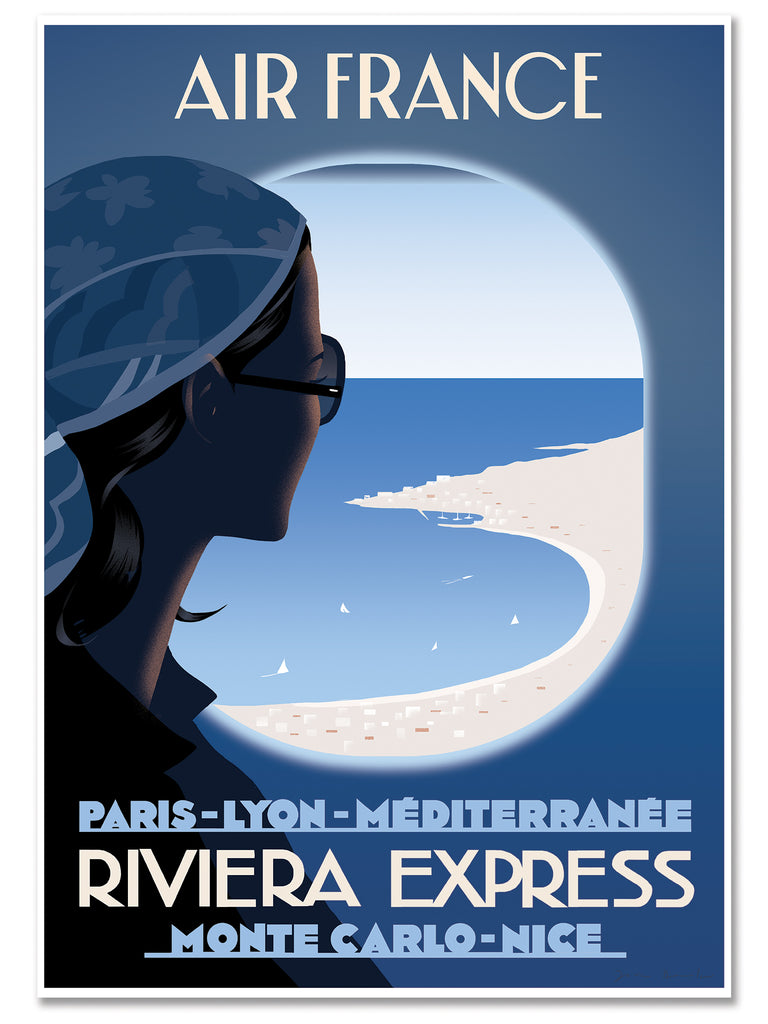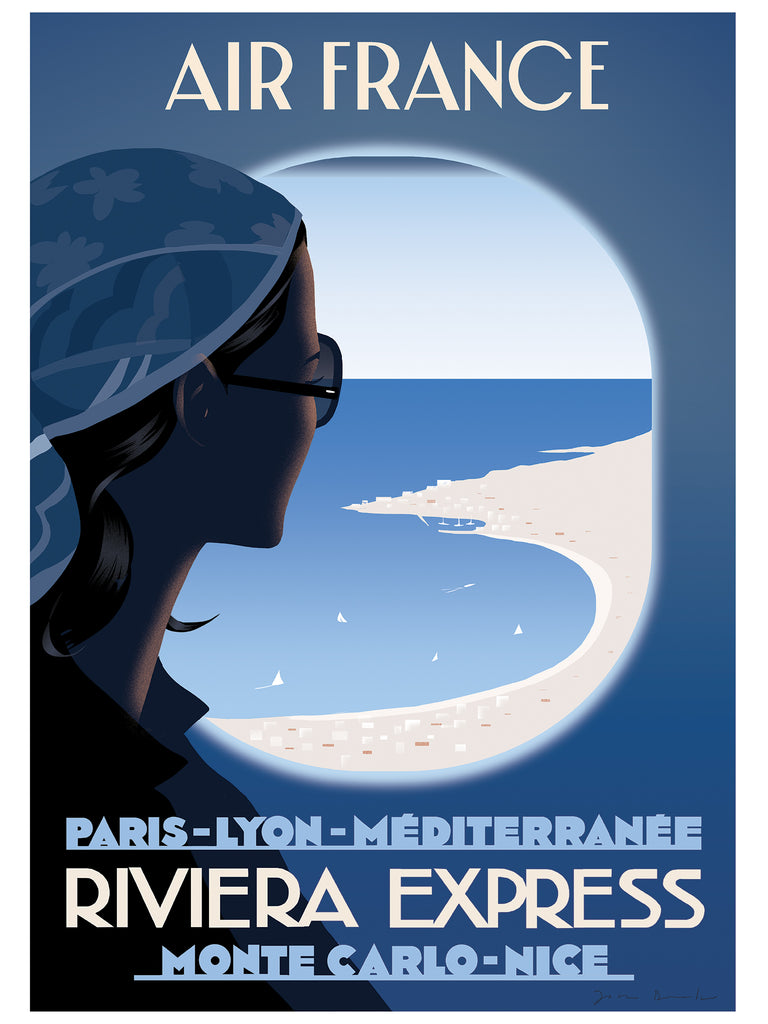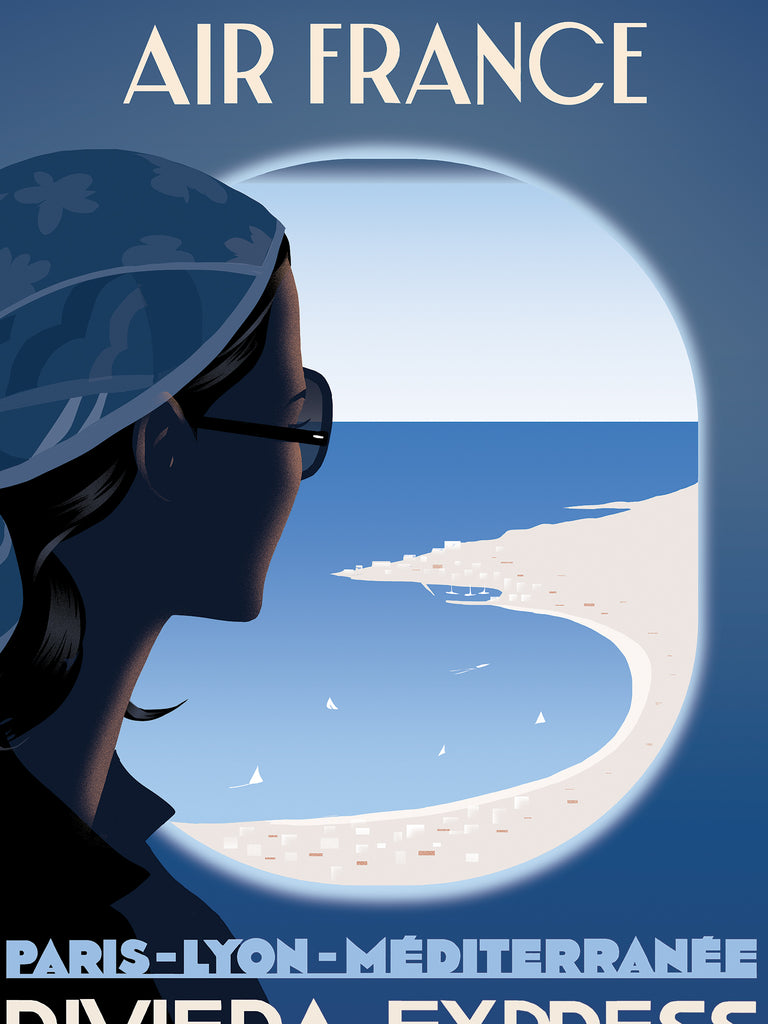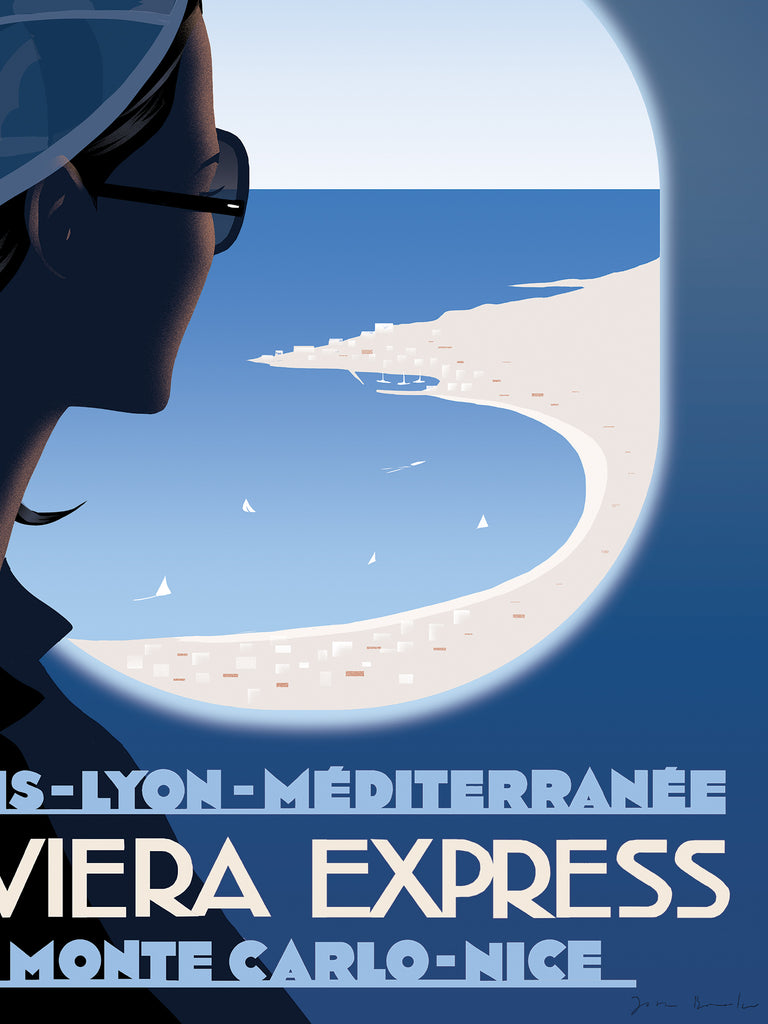 RIVIERA EXPRESS
 An imaginary passenger looks out from an aeroplane window across a bay in the French Riviera anticipating her arrival. 
A thin white border has been included in the style of vintage travel posters.  
This improves handling and ensures your signed print  can be viewed in full when mounted or framed.
Limited edition print on 308 gsm Innova FP white matt paper.
Available in three sizes:
A0  ( 84.1 x 118.9 cm )
A1   ( 59.4 x 84.1 cm) 
A2   ( 59.4 x 42 cm ) 
Sent unframed,usually within 5 business days.
Edition of 25 in each size.
Signed

2022
See all La Dolce Vita