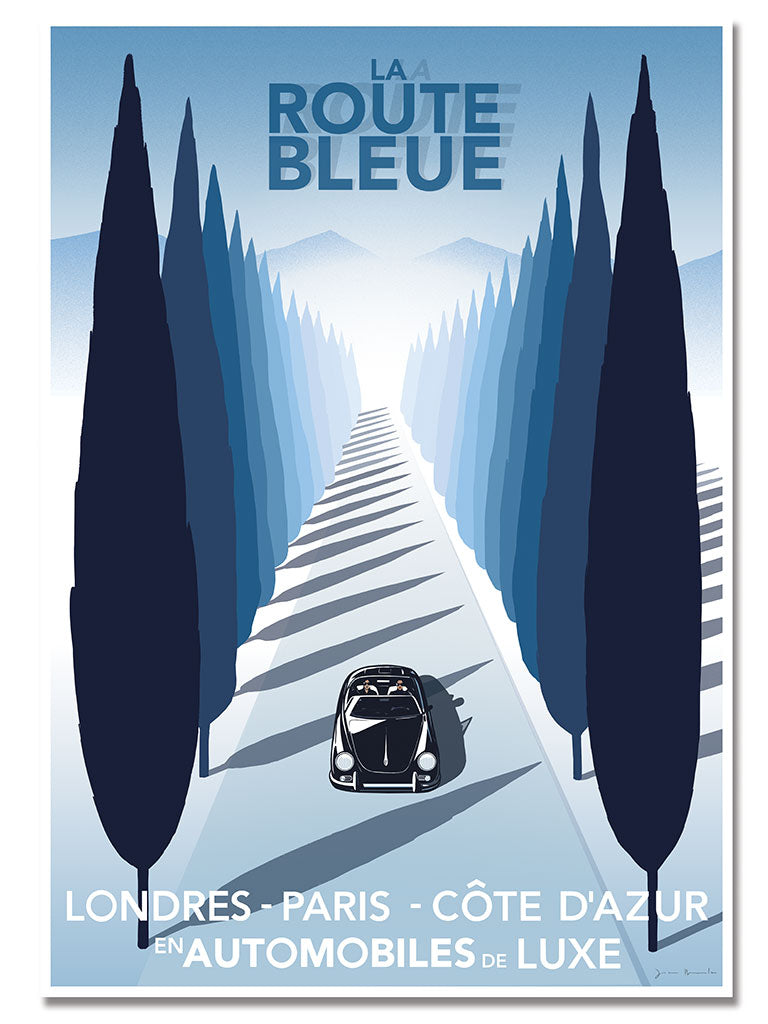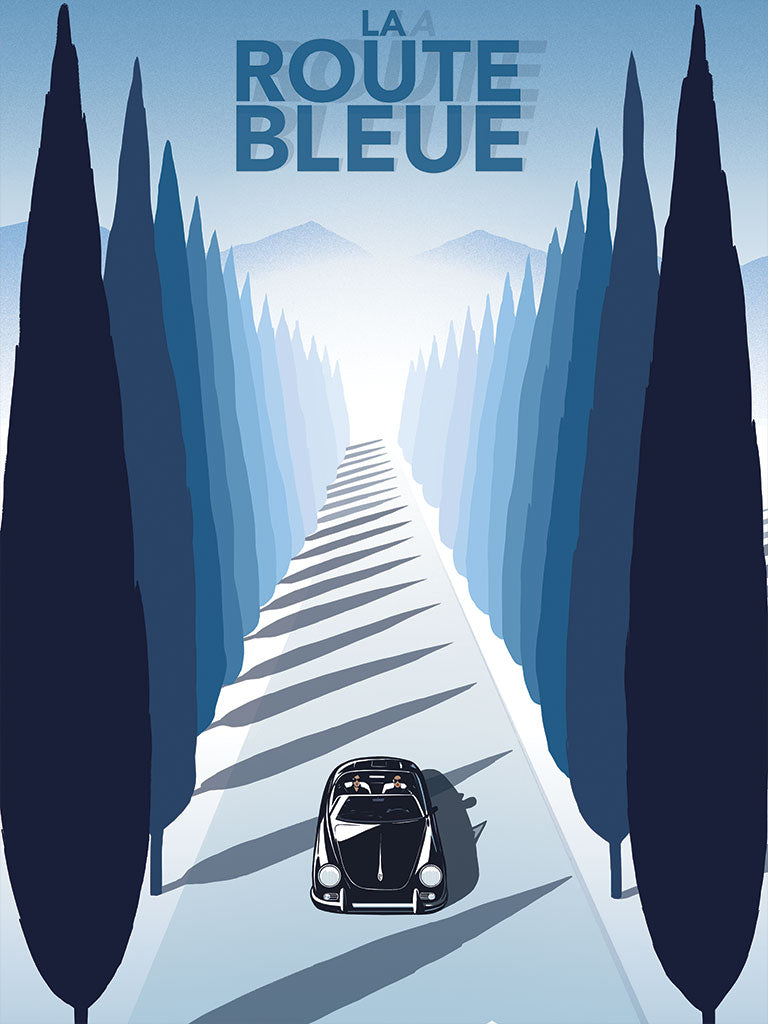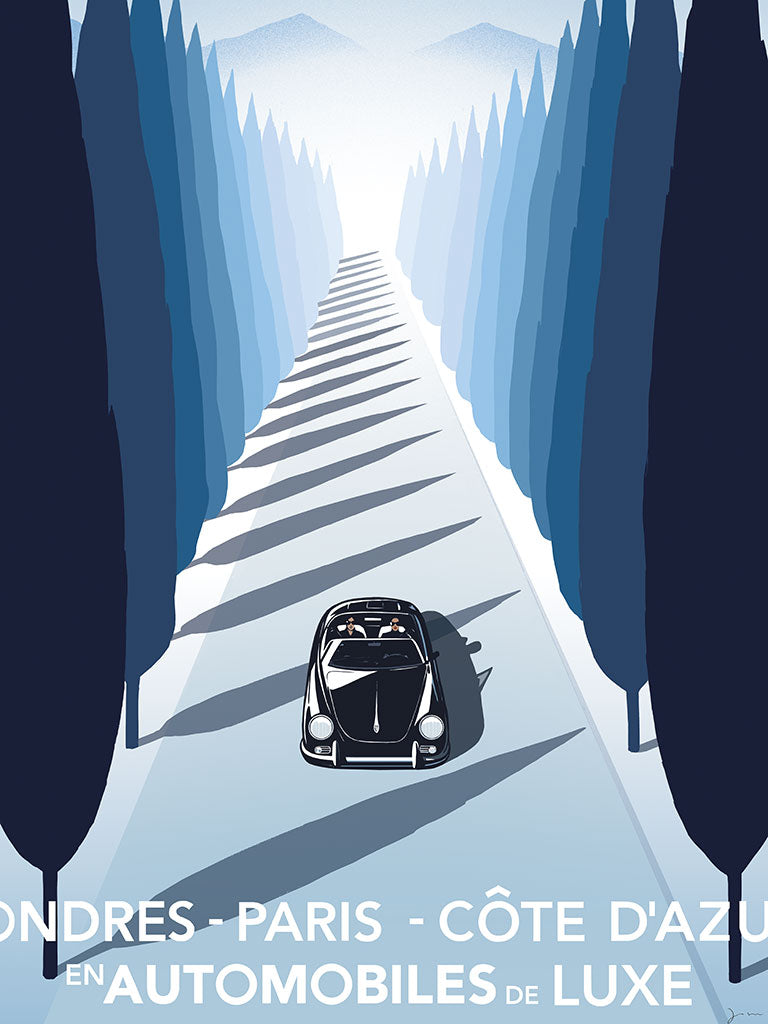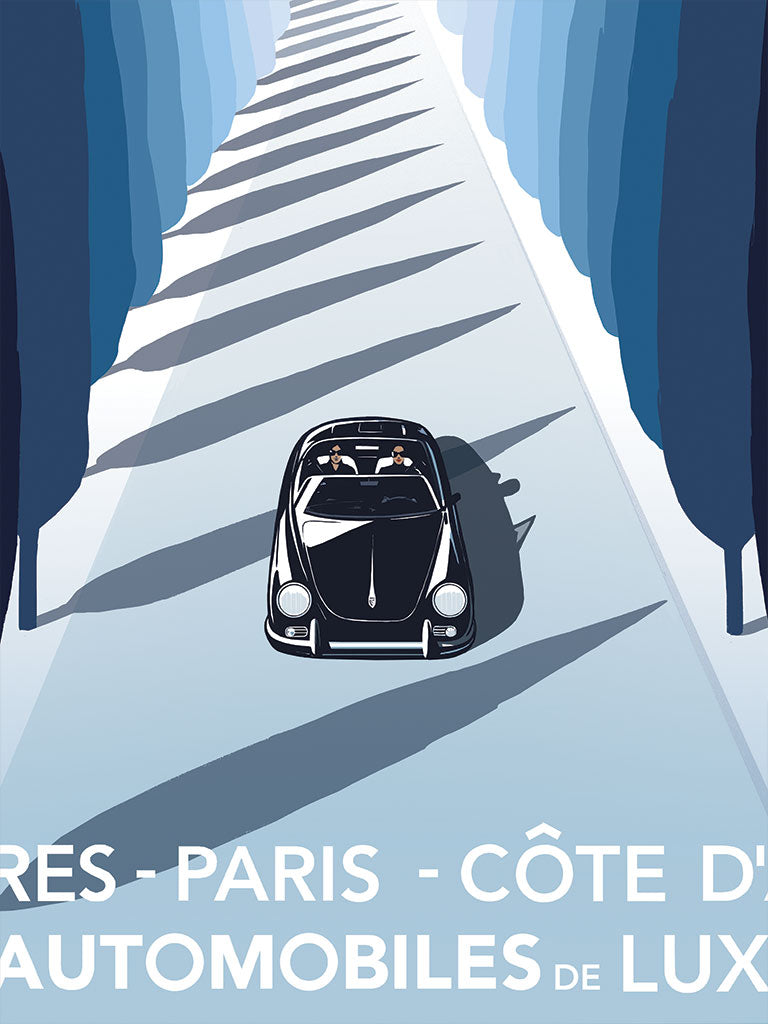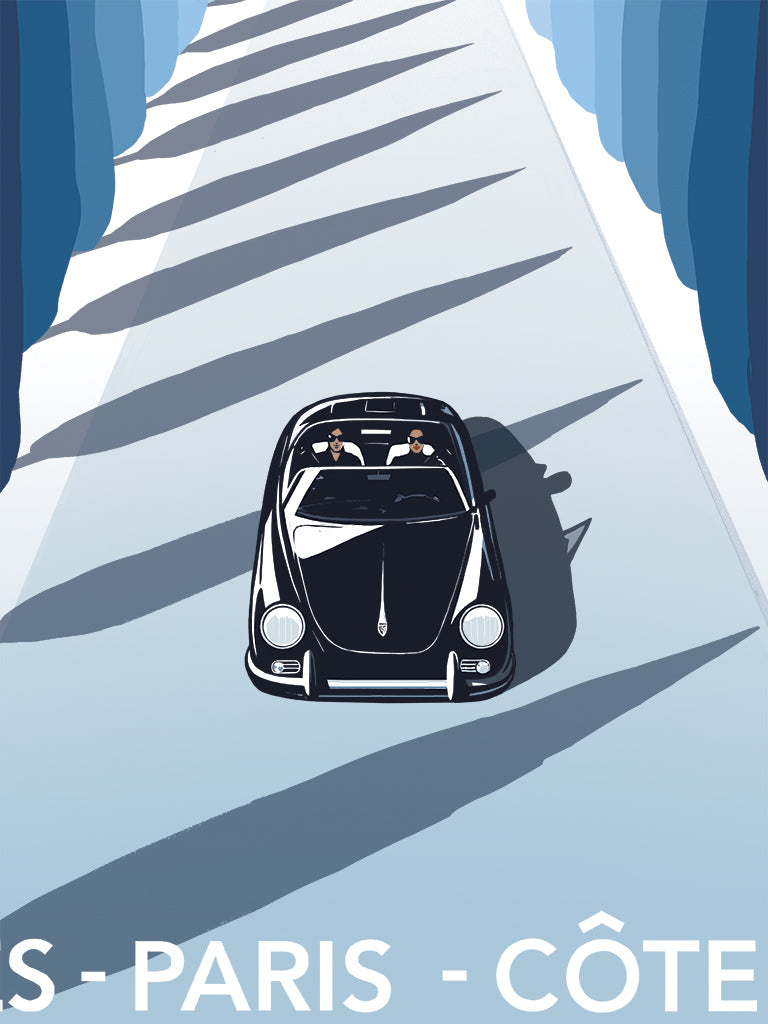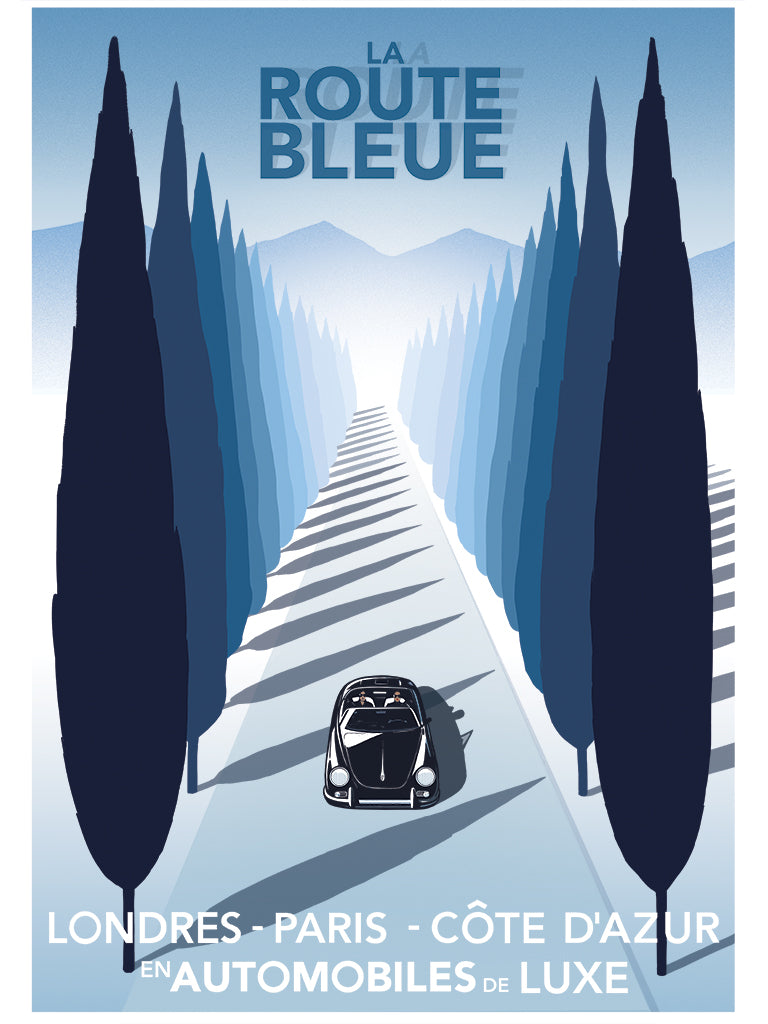 Route Bleue
An homage to the vintage travel poster, Route Blue takes the name of the famous rail route and transfers it to an imaginary modern 'automobile de luxe' tour. Featuring a Porsche Speedster.
A thin white border has been included in the style of vintage travel posters.  
This improves handling and ensures your signed print  can be viewed in full when mounted or framed.
Limited edition print on 308 gsm Innova FP white matt paper.
Available in three sizes:
A0  ( 84.1 x 118.9 cm )
A1   ( 59.4 x 84.1 cm) 
A2   ( 59.4 x 42 cm ) 
Sent unframed,usually within 5 business days.
Edition of 25 in each size.
Signed

2022
See all Cars