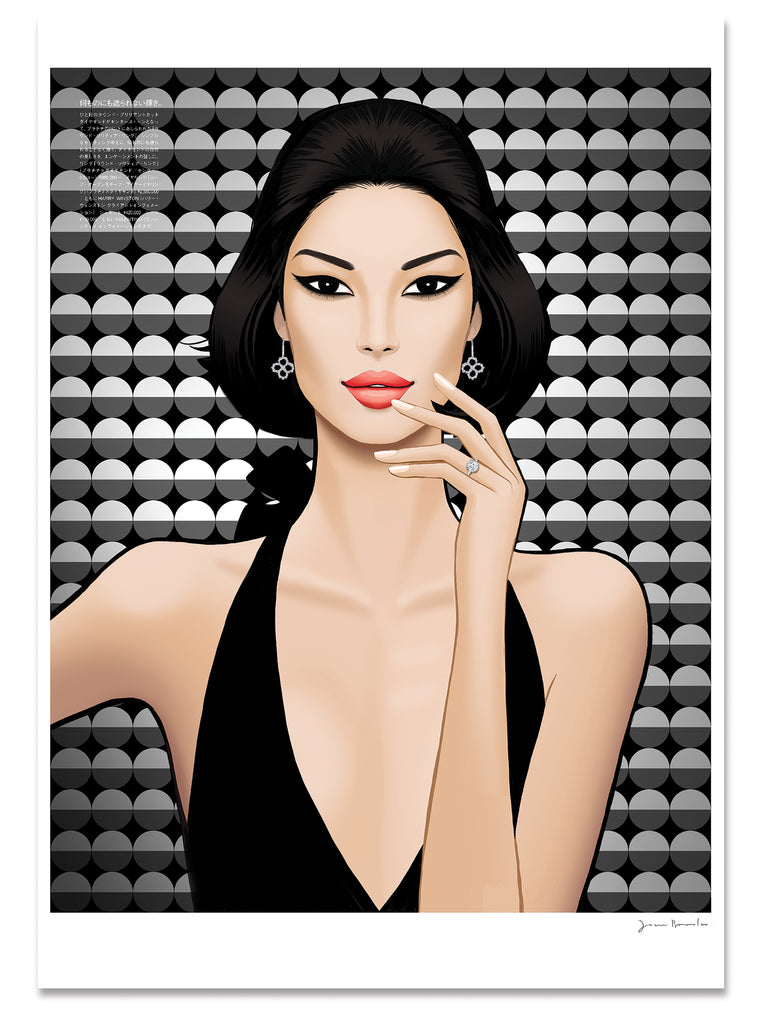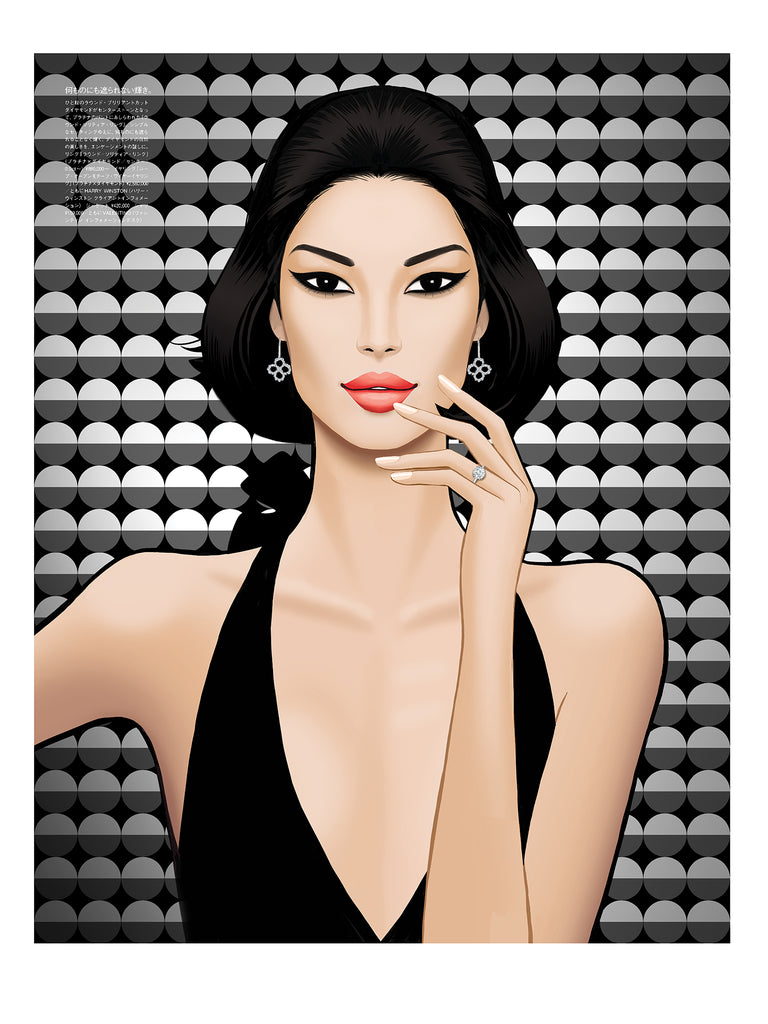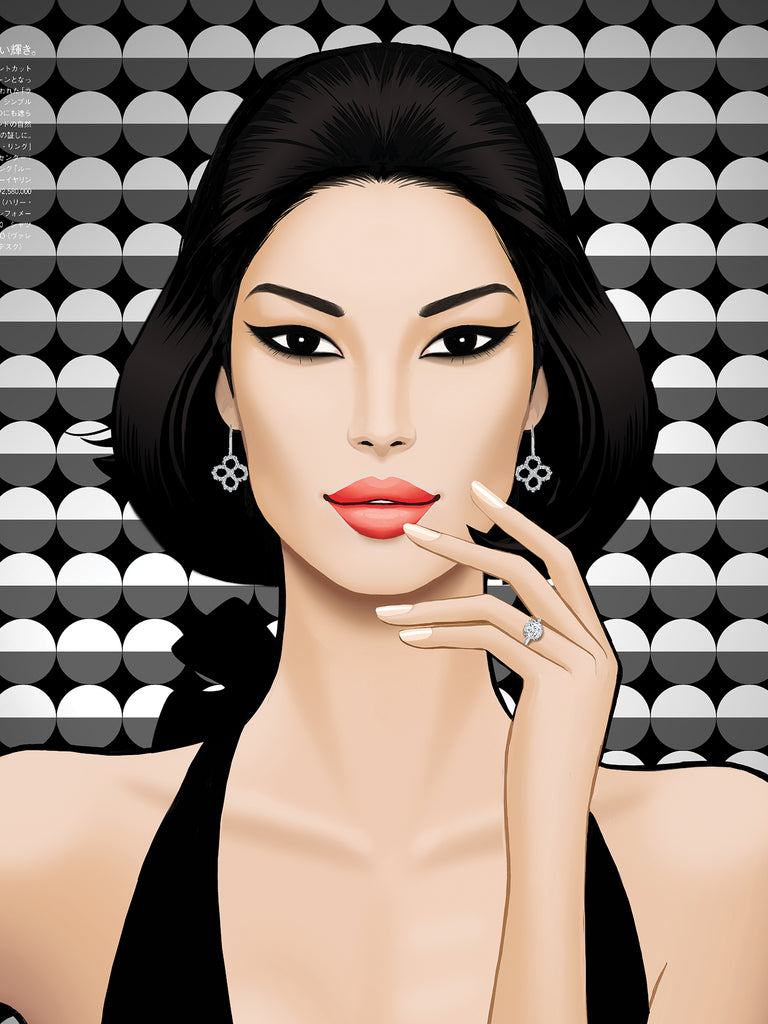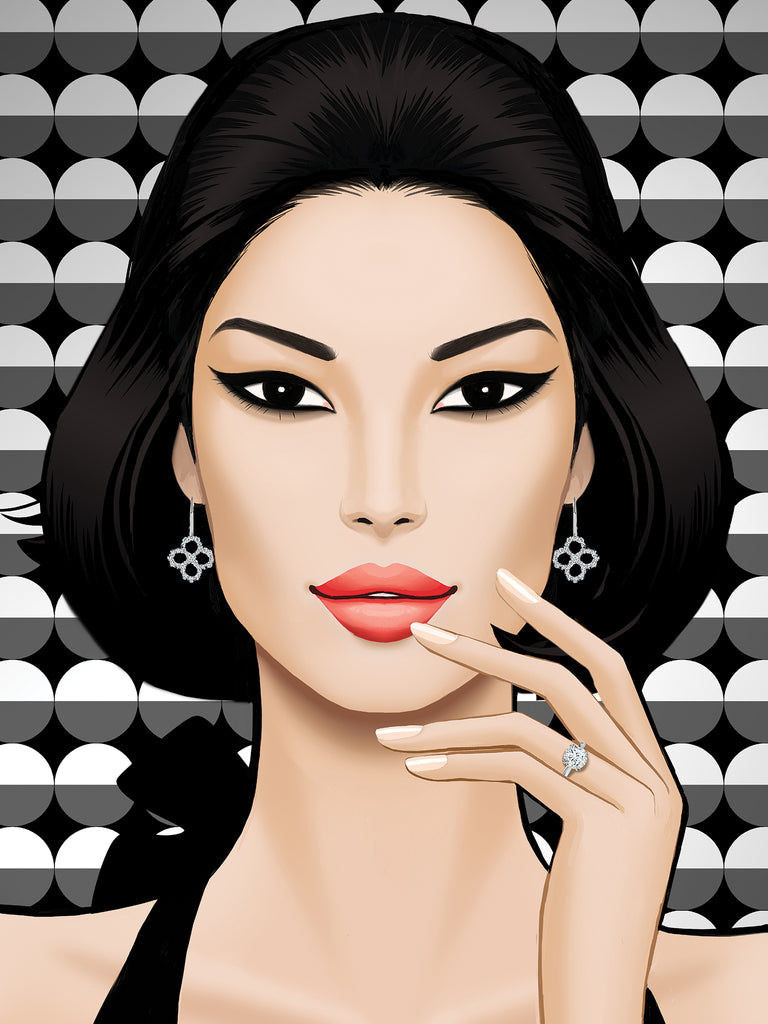 TOKYO PONTI
Japan meets Italy in  an image originally published by Vogue Japan. The background design is a monochrome version of  Gio Ponti tiles at the Hotel Parco Dei Principi ,Sorrento. 
Limited edition print on 308 gsm Innova FP white matt paper.
Available in two sizes:
A1   ( 59.4 x 84.1 cm) 
A2   ( 59.4 x 42 cm ) 
Sent unframed,usually within 5 business days.
Edition of 25 in each size.
Signed

2023
See all Fashion