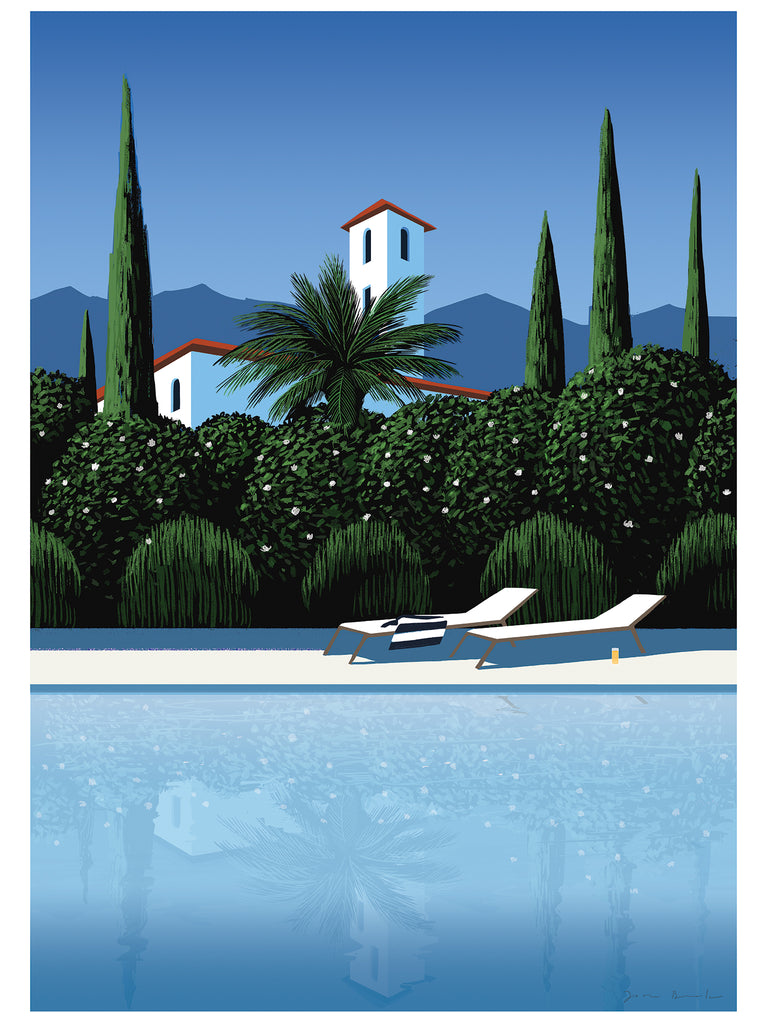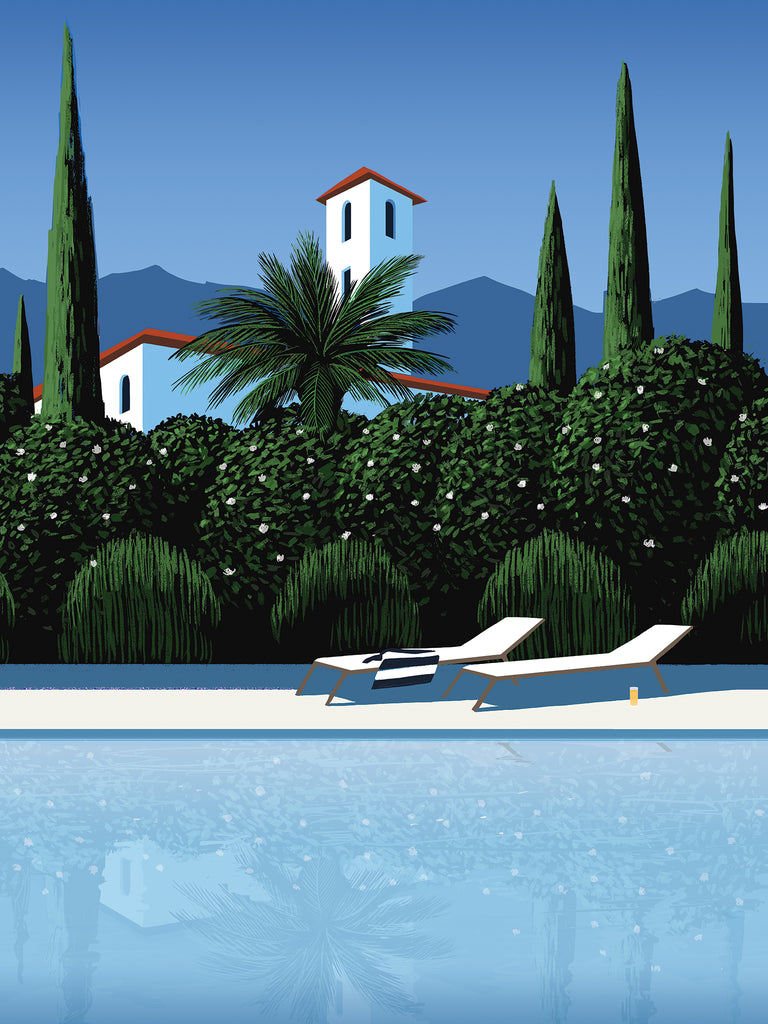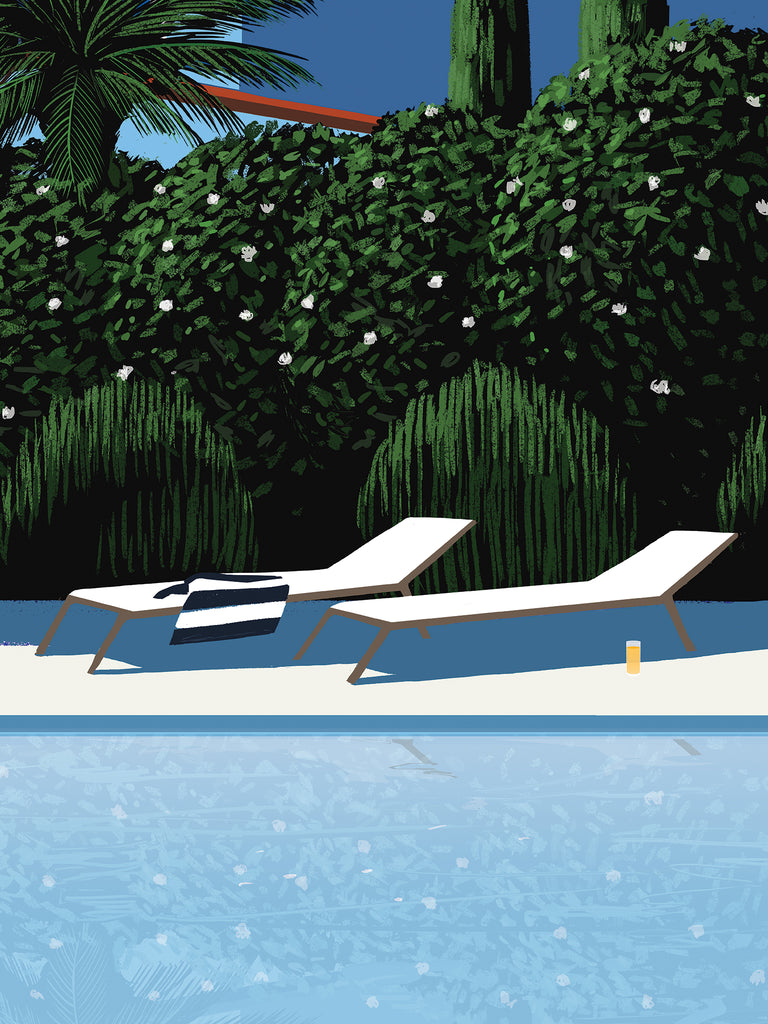 TUSCAN POOL
A relaxing pool scene from an Italian villa.
'I first travelled to this part of Italy as a boy and it holds a special place as a source of inspiration in my imagination and memory. I hope this image conveys a sense of calm and tranquility.'
A thin white border has been included in the style of vintage travel posters.  
This improves handling and ensures your signed print  can be viewed in full when mounted or framed.
Limited edition print on 308 gsm Innova FP white matt paper.
Available in three sizes:
A0  ( 84.1 x 118.9 cm )
A1   ( 59.4 x 84.1 cm) 
A2   ( 59.4 x 42 cm ) 
Sent unframed,usually within 5 business days.
Edition of 25 in each size.
Signed

2022
See all La Dolce Vita