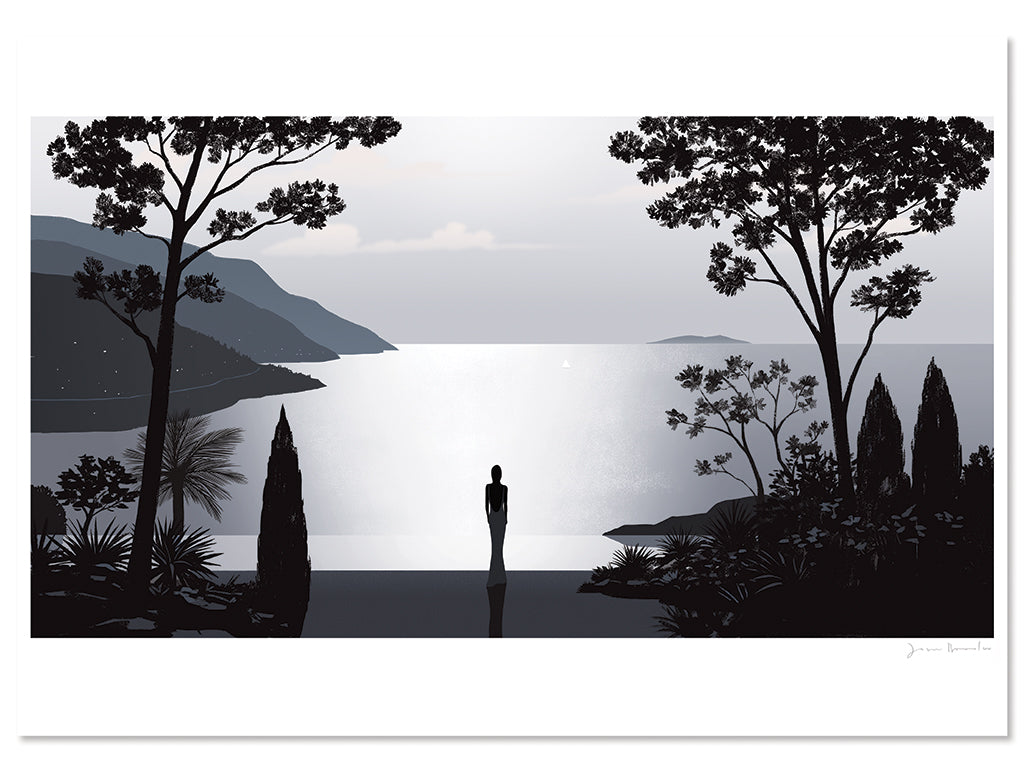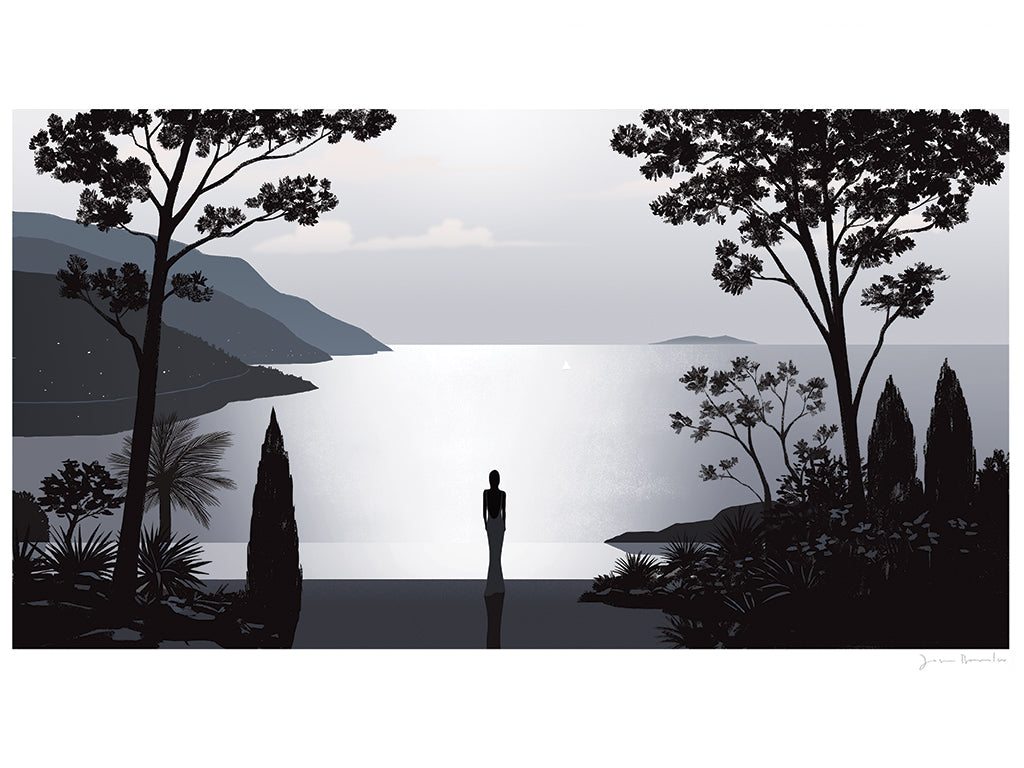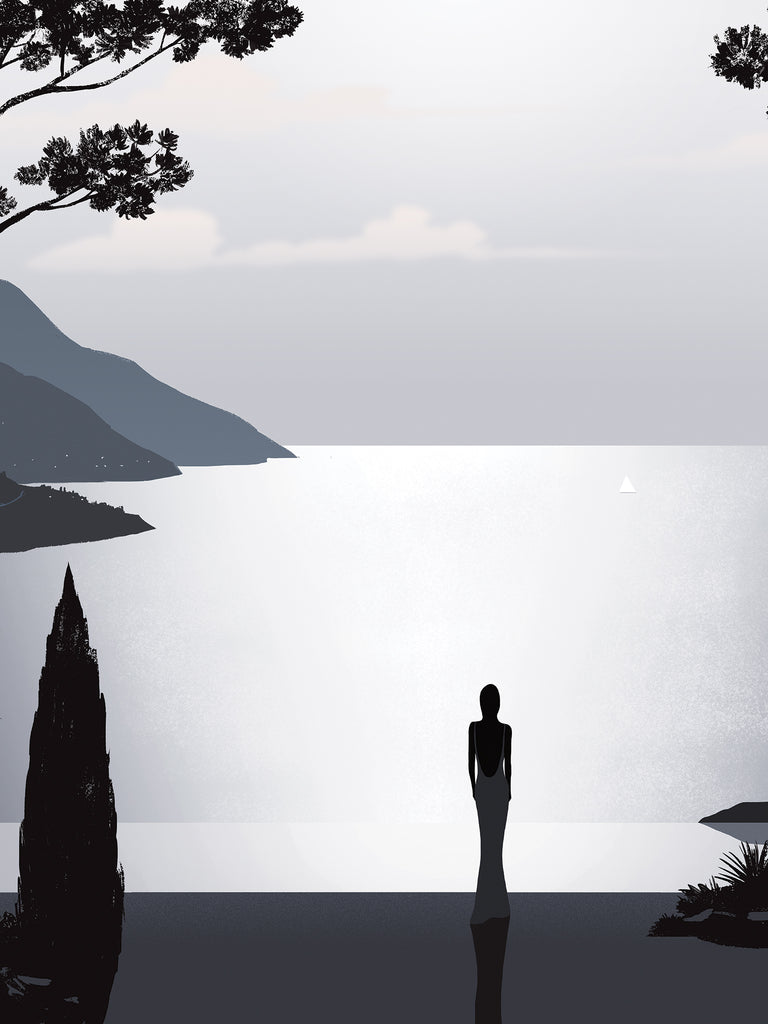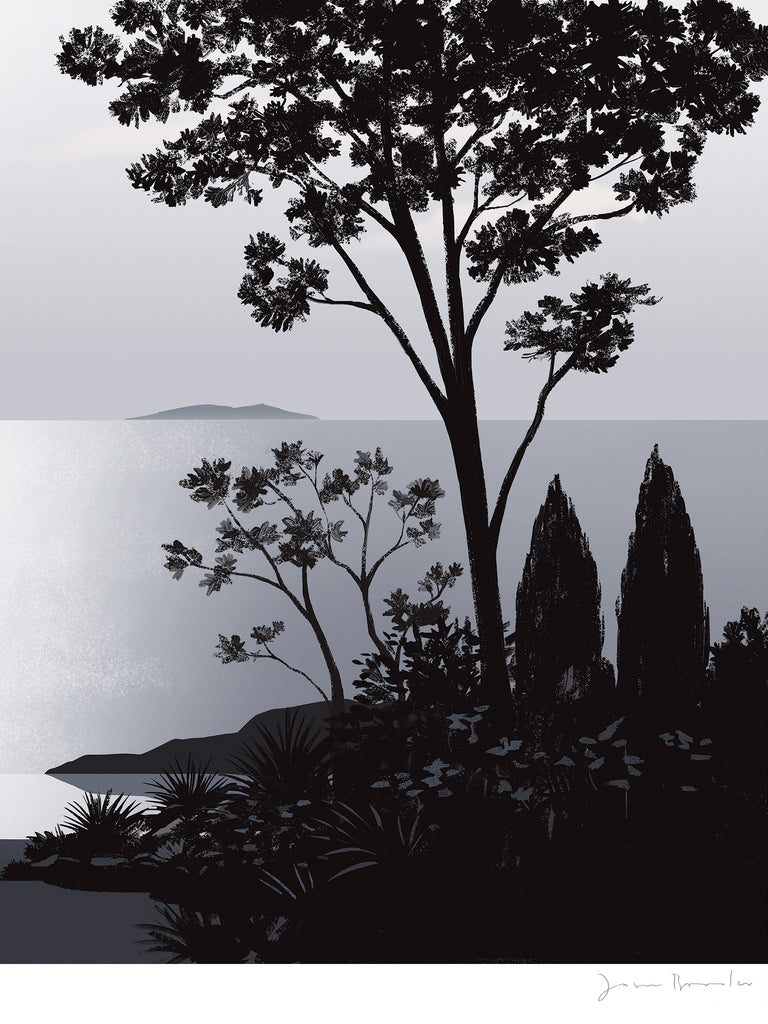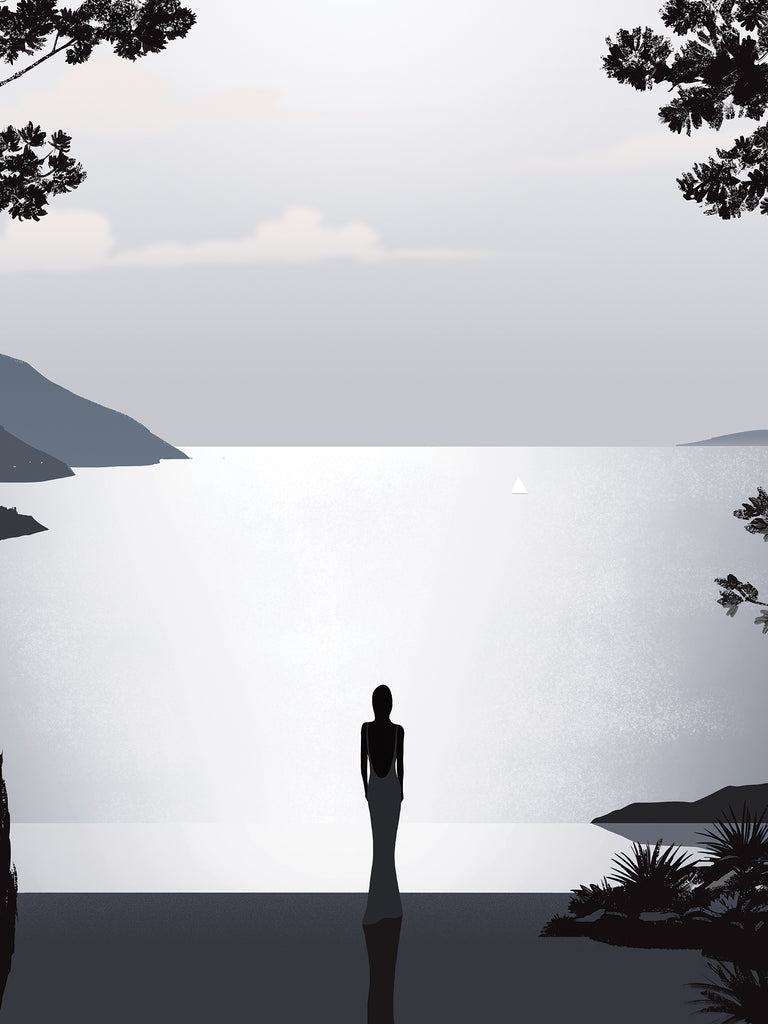 Silver Moonlit Landscape
A serene moonlit scene as a woman stands in a beautiful garden overlooking the ocean.
Landscape format signed limited edition print. 
Limited edition print on 308 gsm Innova FP white matt paper.
Available in three sizes: A0 (84.1 x 118.9 cm) A1 (59.4 x 84.1 cm) A2 (42 x 59.4 cm) 
Edition of 25 in each size.
Signed.
See all La Dolce Vita