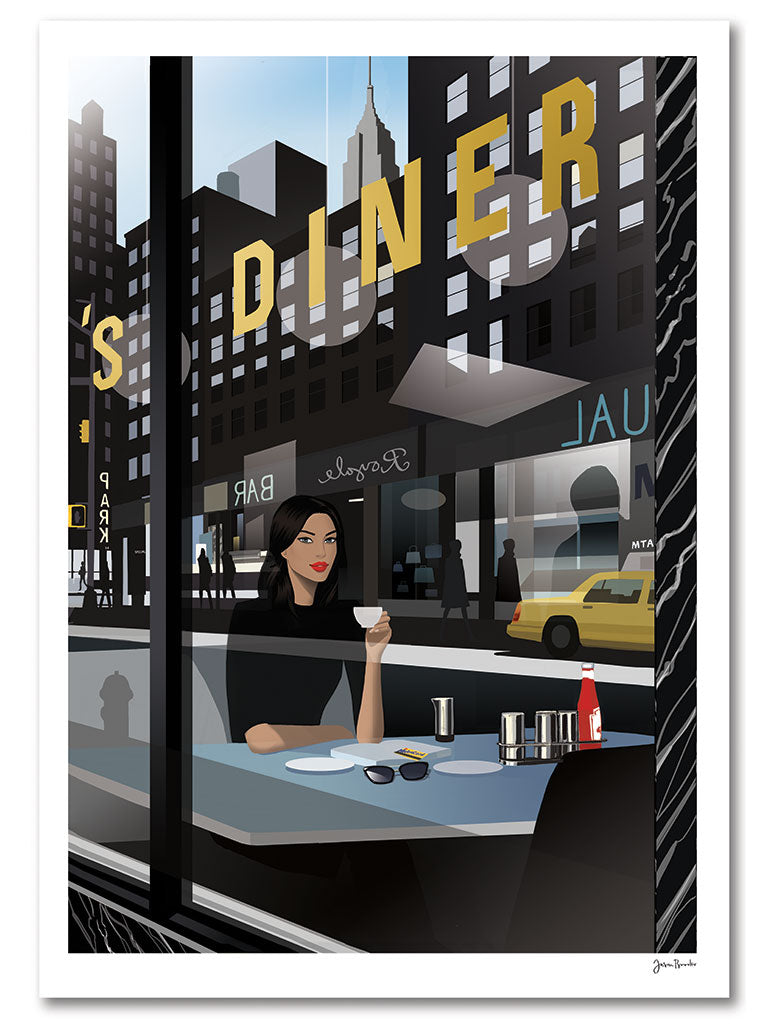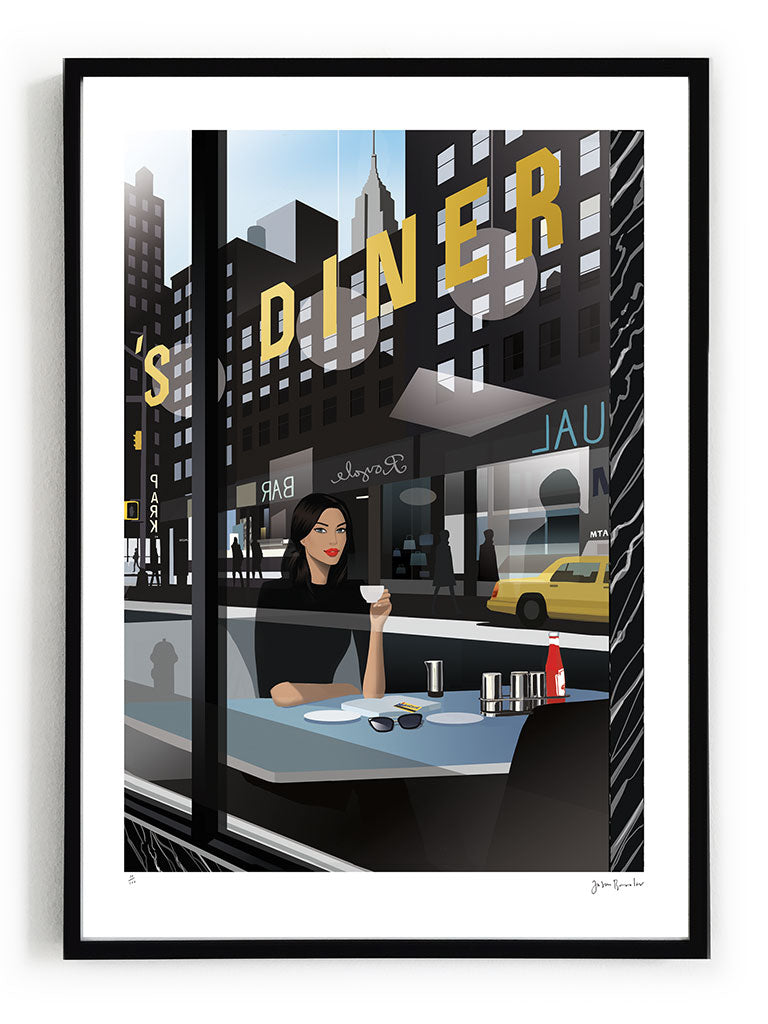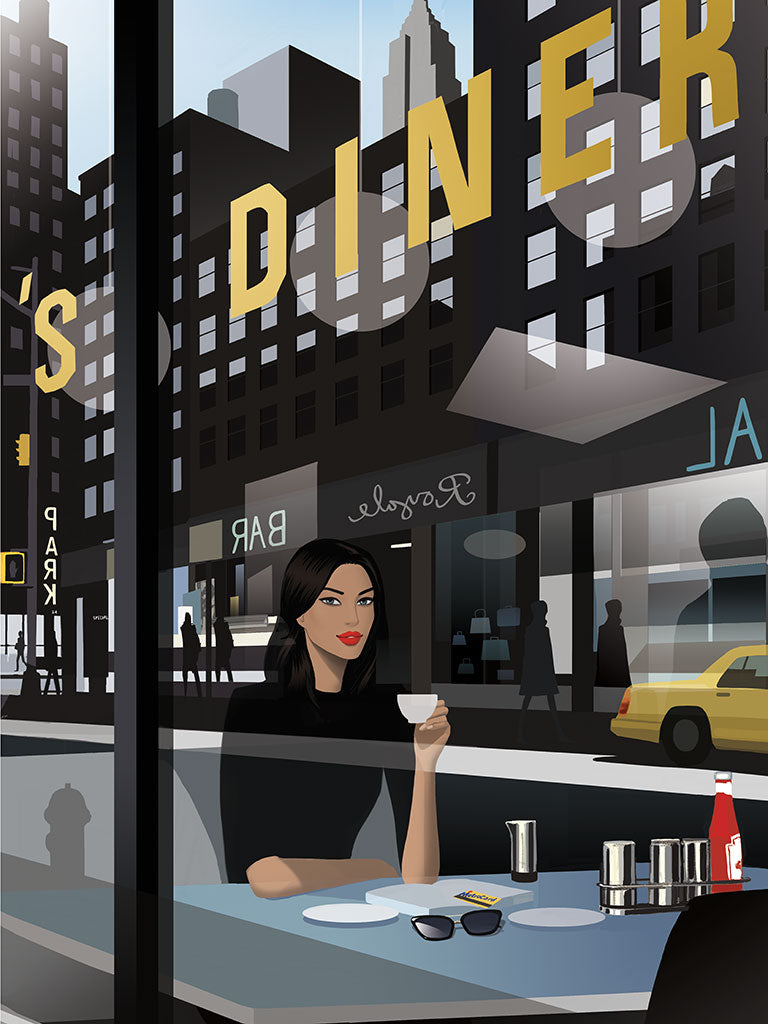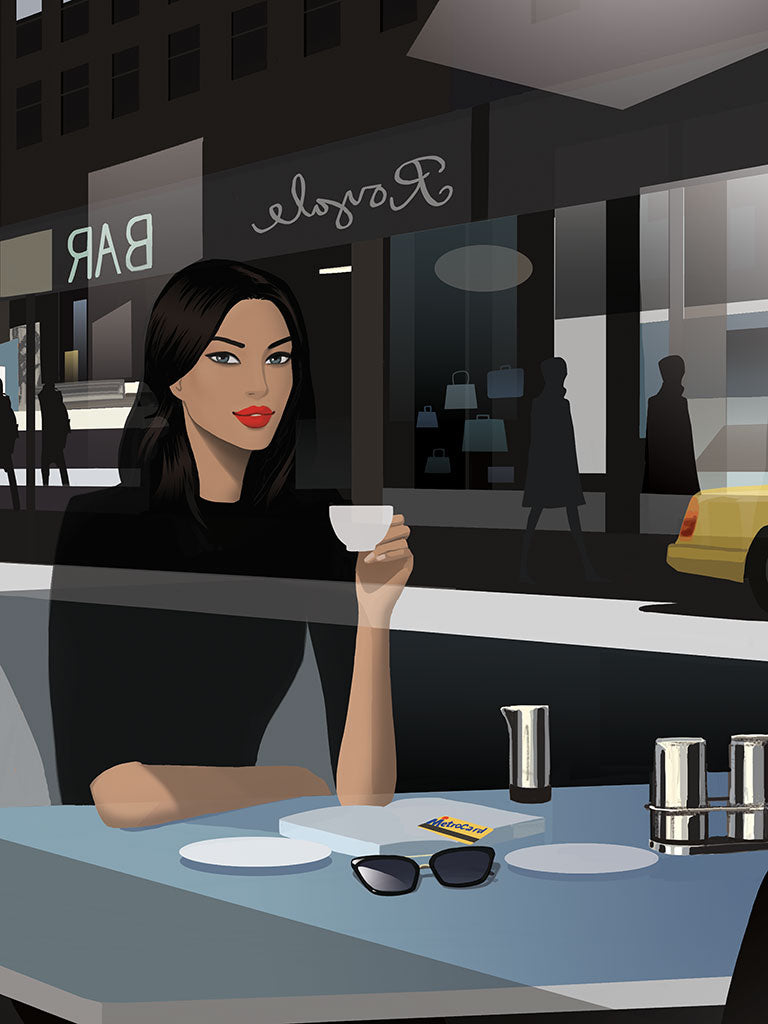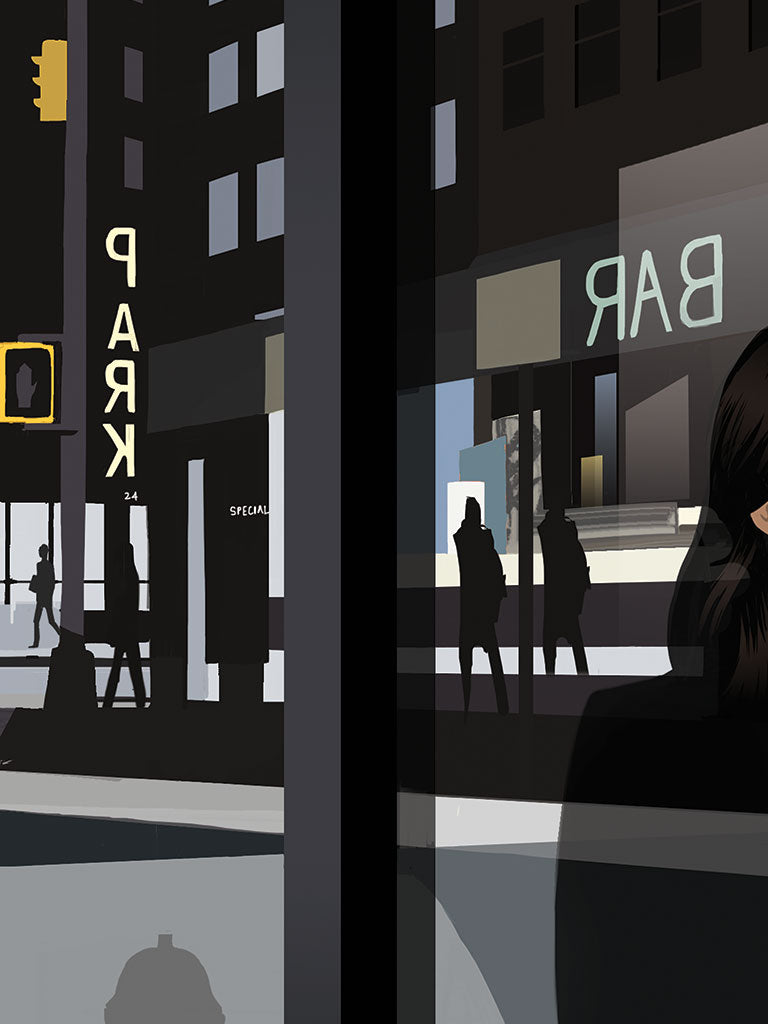 Diner
A view through reflections on the window of a Manhattan diner. Illustration from New York Sketchbook.
 Limited edition print on 308 gsm Innova FP white matt paper.
Available in three sizes: AO (841x1189 mm) A1 (594x841mm)  A2 (420x594) 
Sent unframed, usually within 5 business days.
Edition of  100  in each size.
Signed
See all Signed Print Editions