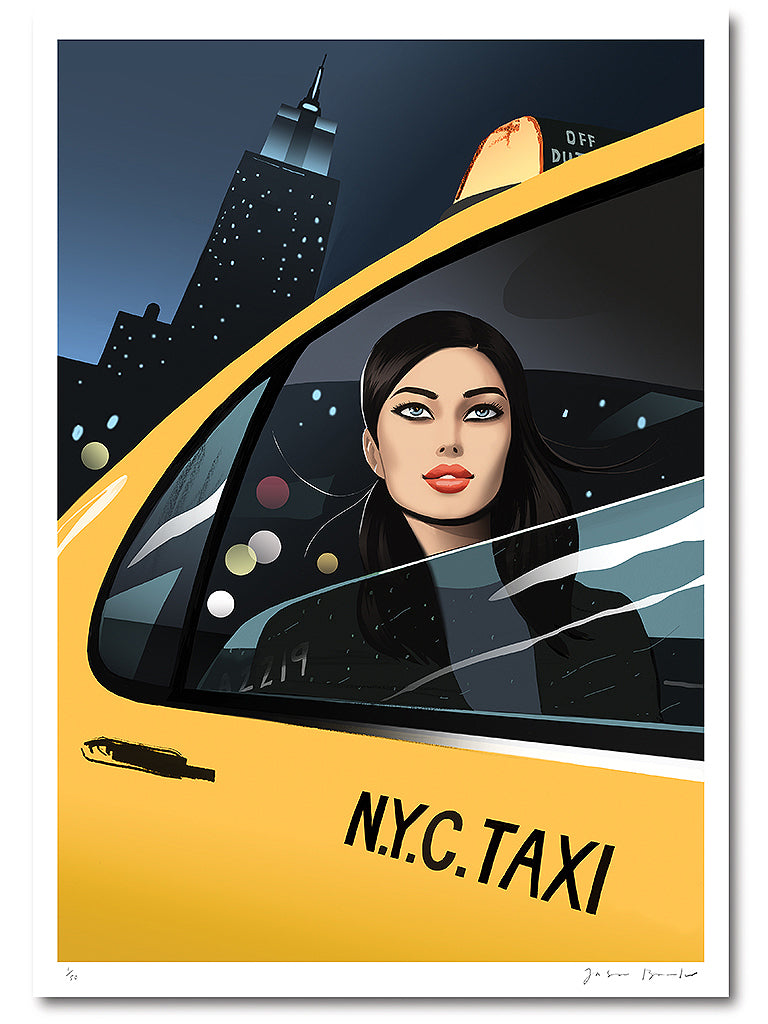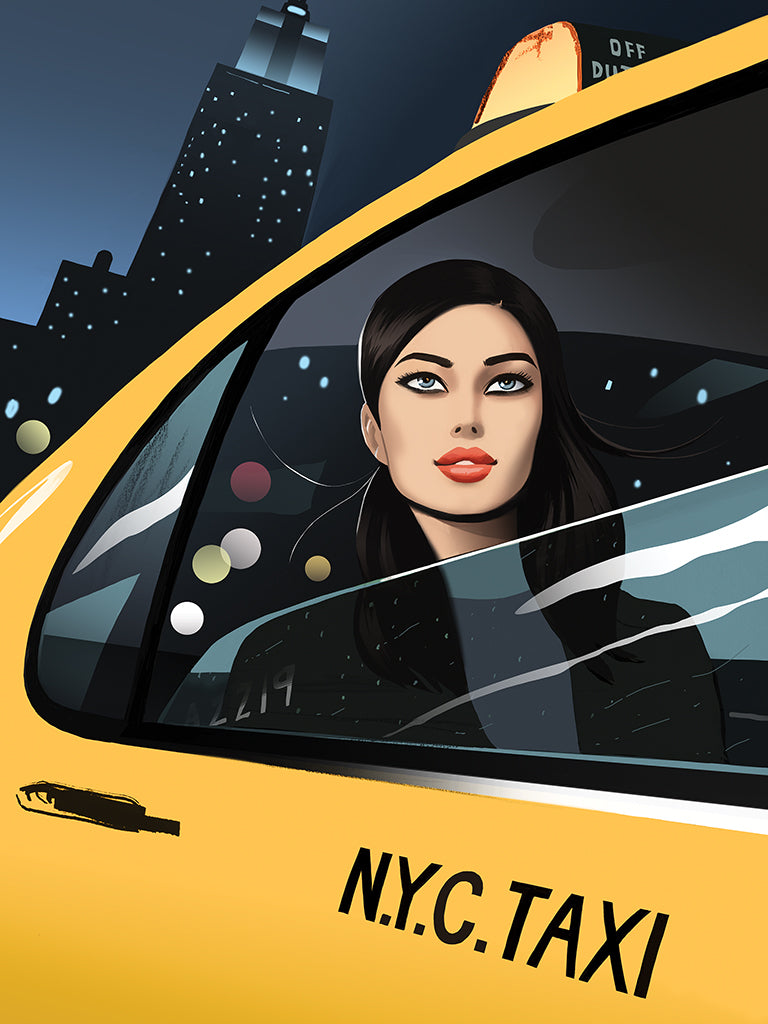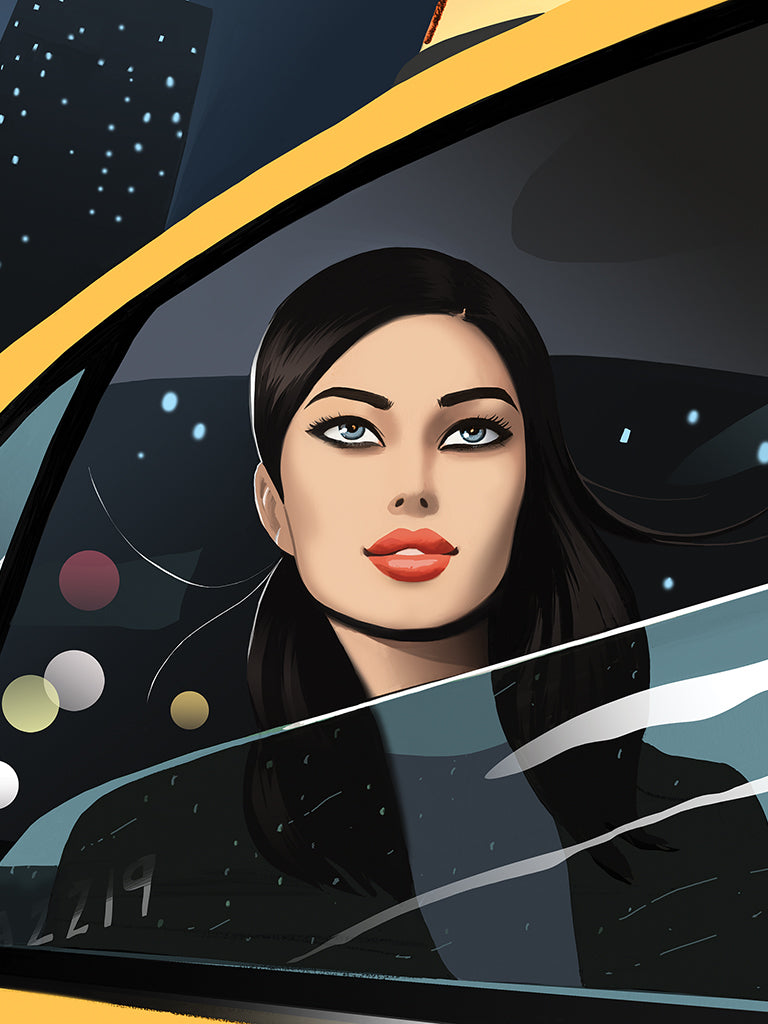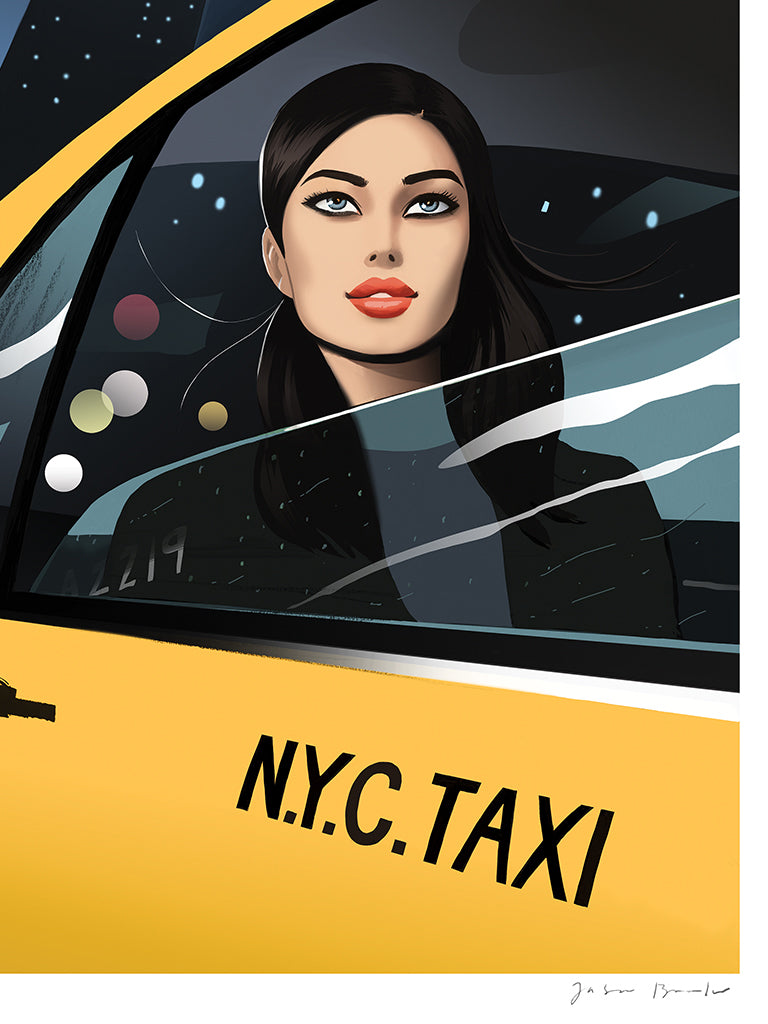 New York Taxi
A cinematic image from Brooks'  'New York Sketchbook' capturing that special moment of excitement when arriving in Manhattan by yellow taxi.  
Limited edition print on 308 gsm Innova FP white matt paper.
Available in three sizes: AO (841x1189 mm) A2 (420x594mm) A1 (594x841mm)
Usually sent within 5 business days.
Edition of 50 in each size.
Signed
See all Cars