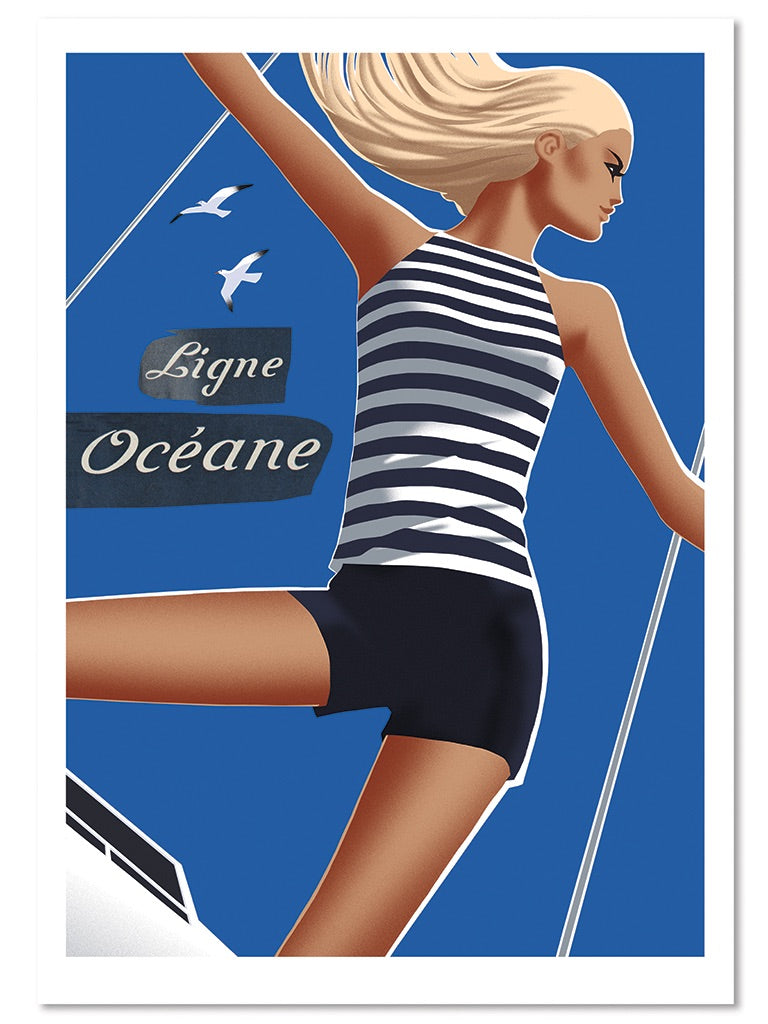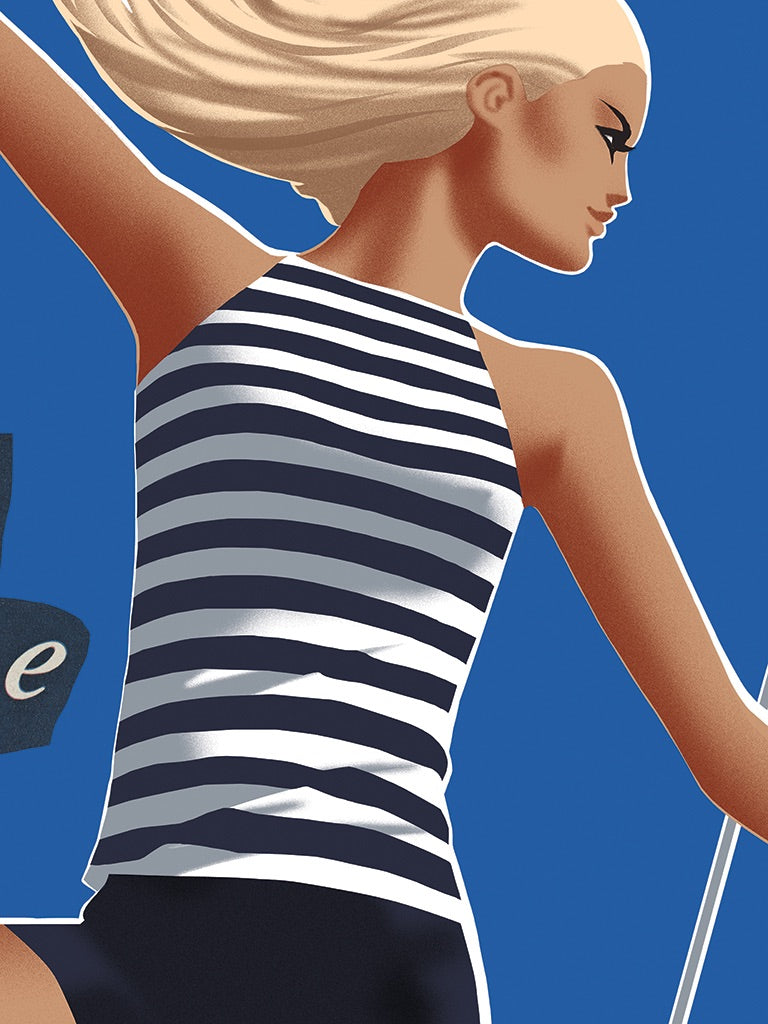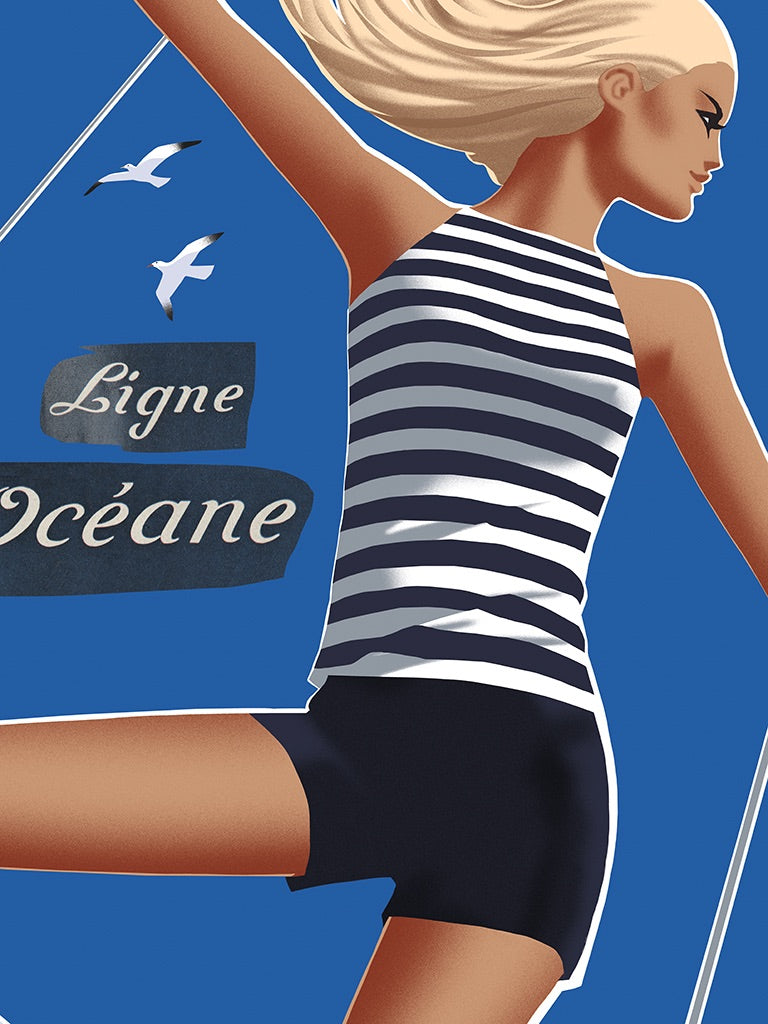 Ocean Line ( Ligne Ocean )
A glamorous image of summer, sunshine and the French Riviera. 
The typeface is sampled from a 1940's copy of Vogue magazine.
Limited edition print on 308 gsm Innova FP white matt paper.
Available in three sizes:  AO (841x1189 mm) A2 (420x594mm) A1 (594x841mm) 
Sent unframed,usually within 5 business days.
Edition of 25 in each size.
Signed.
See all La Dolce Vita