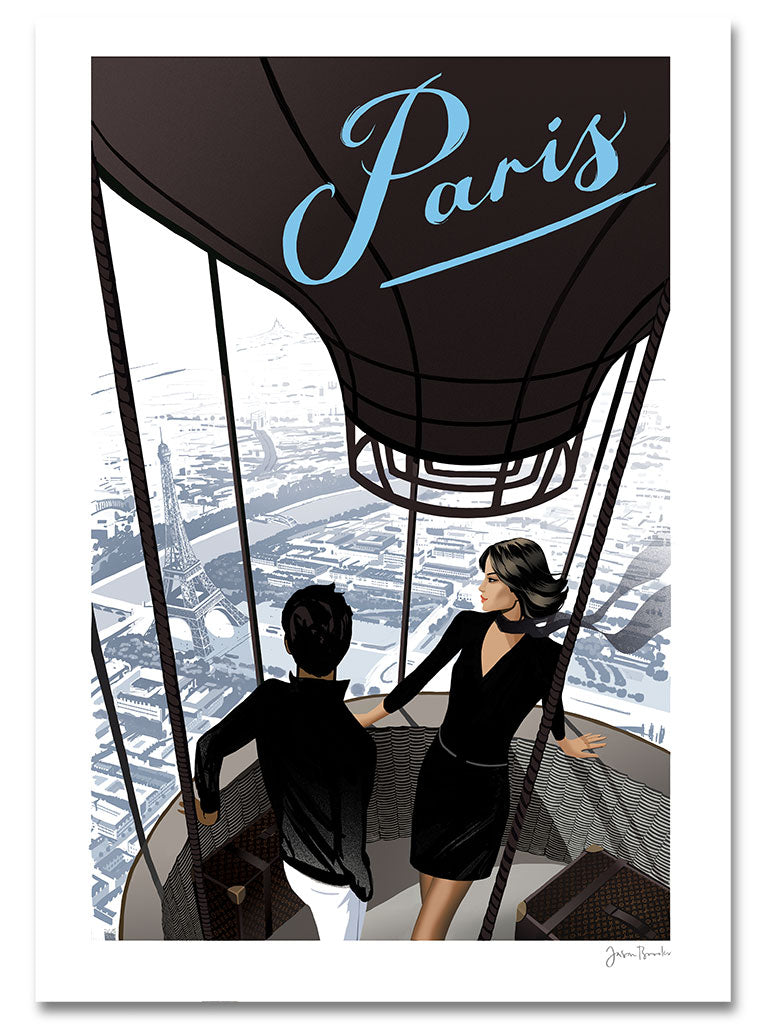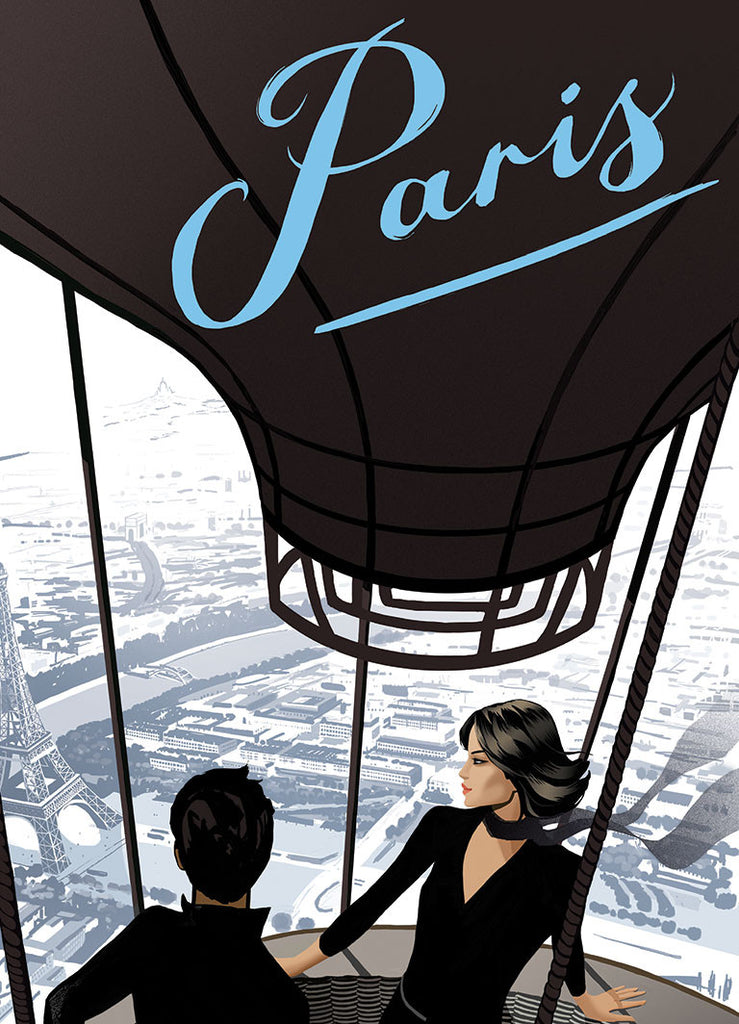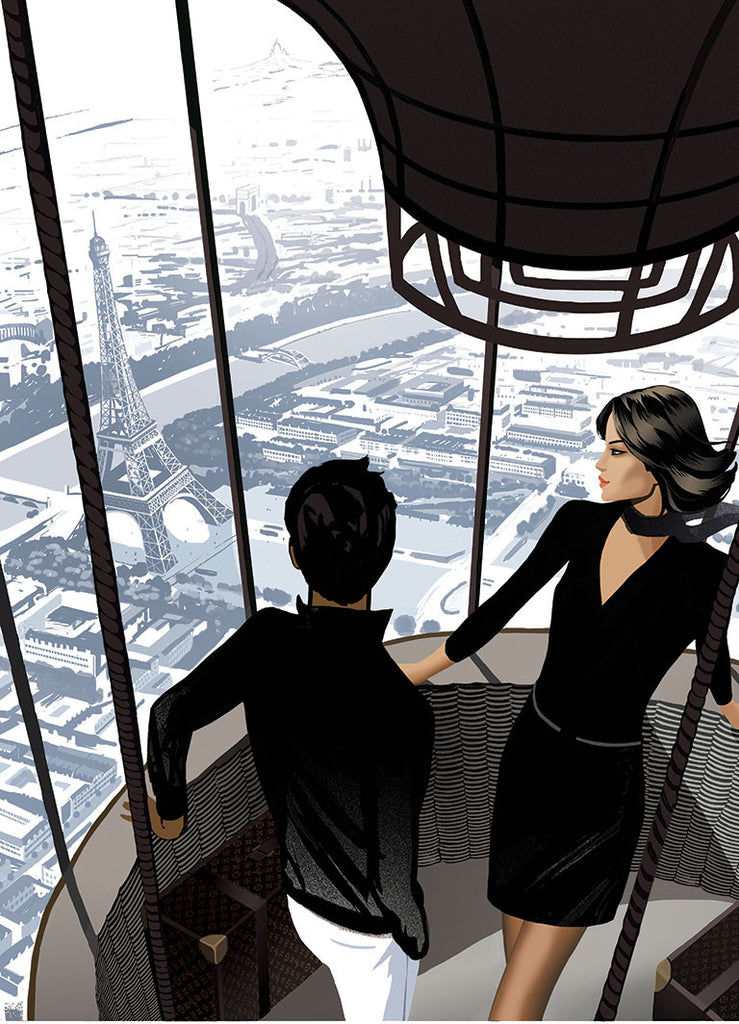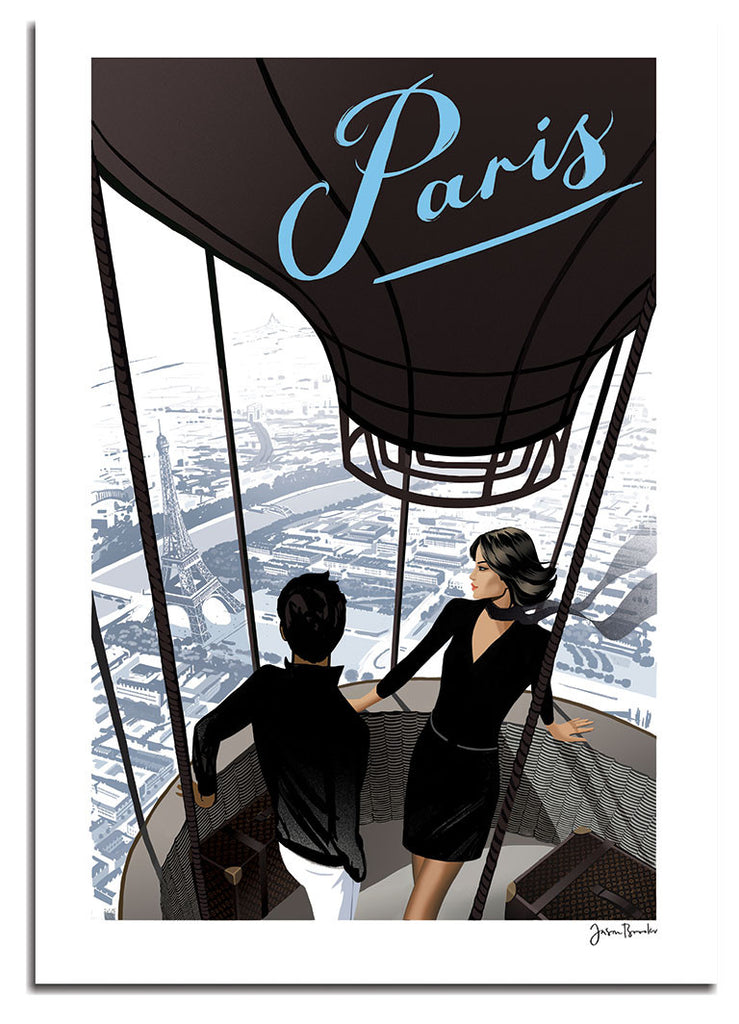 Paris Balloon
Evoking vintage travel posters of the early 20th Century, 'Paris Balloon' offers a soaring perspective over Paris. It comes in three sizes, all hand numbered and signed.
Limited edition print on 308 gsm Innova FP white matt paper.
Available in three sizes A1 (594x841mm)  A2 (420x594) and A3 (297x420 mm)
Sent unframed,usually within 5 business days.
Edition of  45 in each size.
Signed.
2016
See all La Dolce Vita