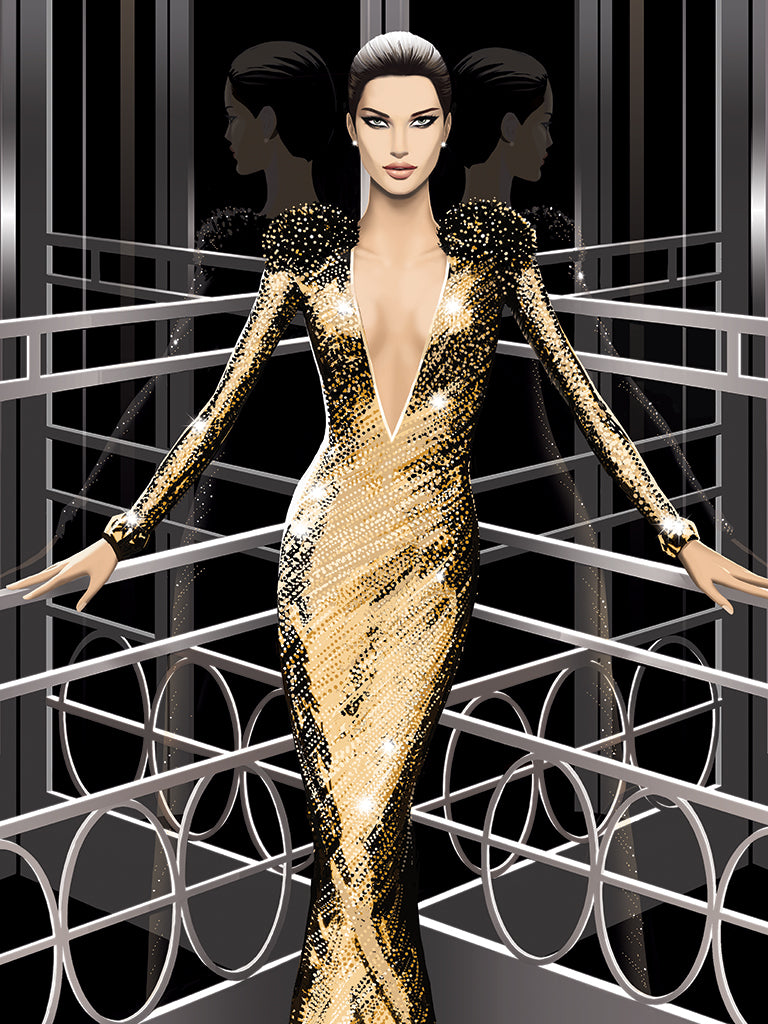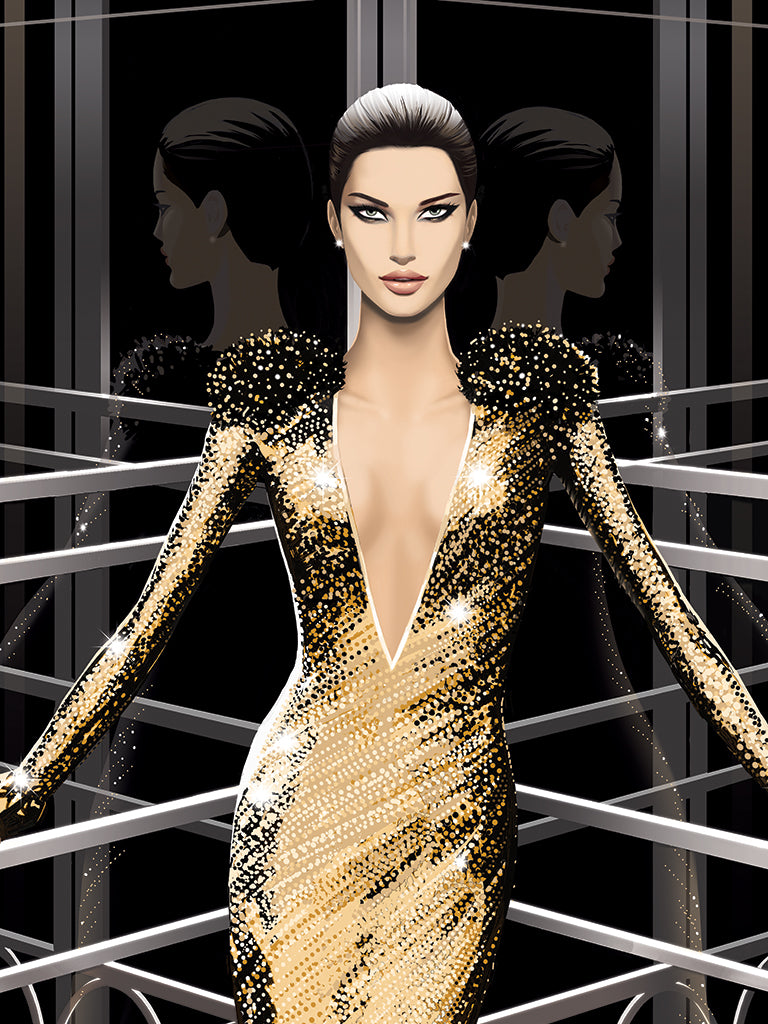 2020 Vision
An elegant and seductive image conjuring up the glamour of the 1920's. Jason Brooks photographed numerous revolving doors in New York in preparation for this piece which links to the recurring theme of reflections in his work. 

Limited edition print on 308 gsm Innova FP white matt paper.
Available in two sizes: AO (841x1189 mm) A1 (594x841mm) 
Sent unframed,usually within 5 business days.
Edition of 20 in each size.
Signed.
2020
See all Fashion